NOTE:  When our web host updated this last time, I lost the Family News Page.  I apologize for this and now am going to consolidate the News page and the Family News.  Thanks so much for your patience. 
 If you have a news event or announcement that you would like add to the news page, our classmates, they will find interesting about you!  And of course we love old pictures.    I am going to try to profile classmates about once a month…so if you would please send a
profile/picture of yourself so others in the class might know about you. ============================================================================================
Poem shared by Doug Godwin:
              A LITTLE MIXED UP
Just a line to say I'm living
That I'm not among the dead;
            Though I'm getting more forgetful,
And more "mixed up in the head.
         For sometimes I can't remember
           When I stand at the foot of the stairs,
     If I must go up for something
           Or I've just come down from there!
                                                                    And before the "fridge', so often
                                                                          My mind is filled with doubt,
                                                                      Have I come to put food away, or
                                                                         Have I come to take some out?

And there's times when it is dark out,
With my nightcap in my hand,
I don't know if I'm retiring
Or just getting out of bed.
So if it's my turn to write you
There's no need getting sore,
I may think that I have written
And don't want to be a bore.
So remember—I do love you
And wish that you were here;
But now, it's nearly mail time,
So, I must say, "Goodbye, dear".
There I stand behind the mailbox
With a face so very red,
Instead of mailing you my letter
I opened it instead!
******************************************************************************************************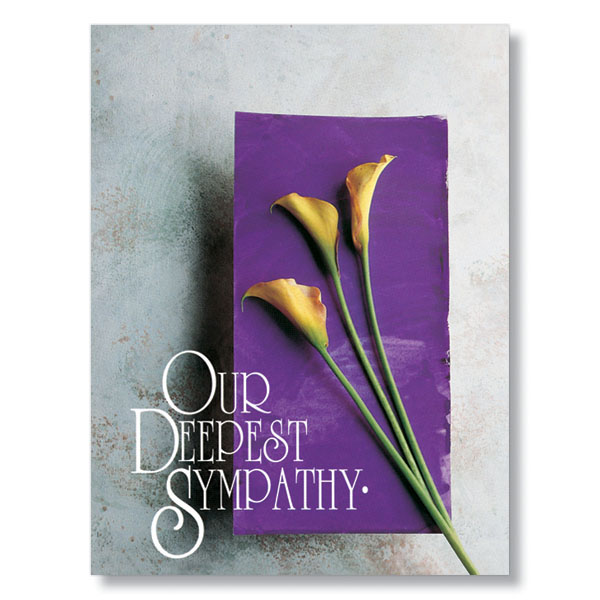 TO CAROL ANN, FAMILY & FRIENDS OF JACK GANT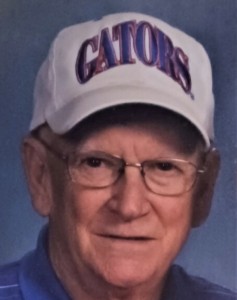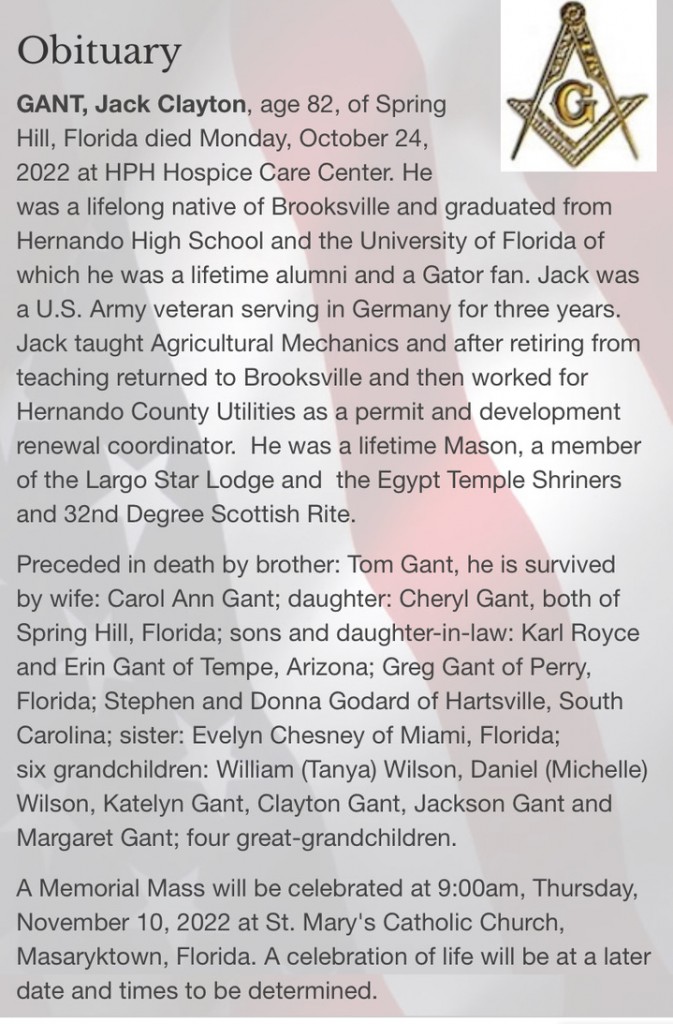 **********************************************************************************************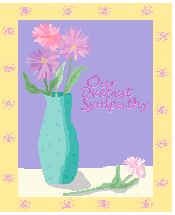 TO THE LEVANT AND FAMILY OF EVELYN DOBSON ROGERS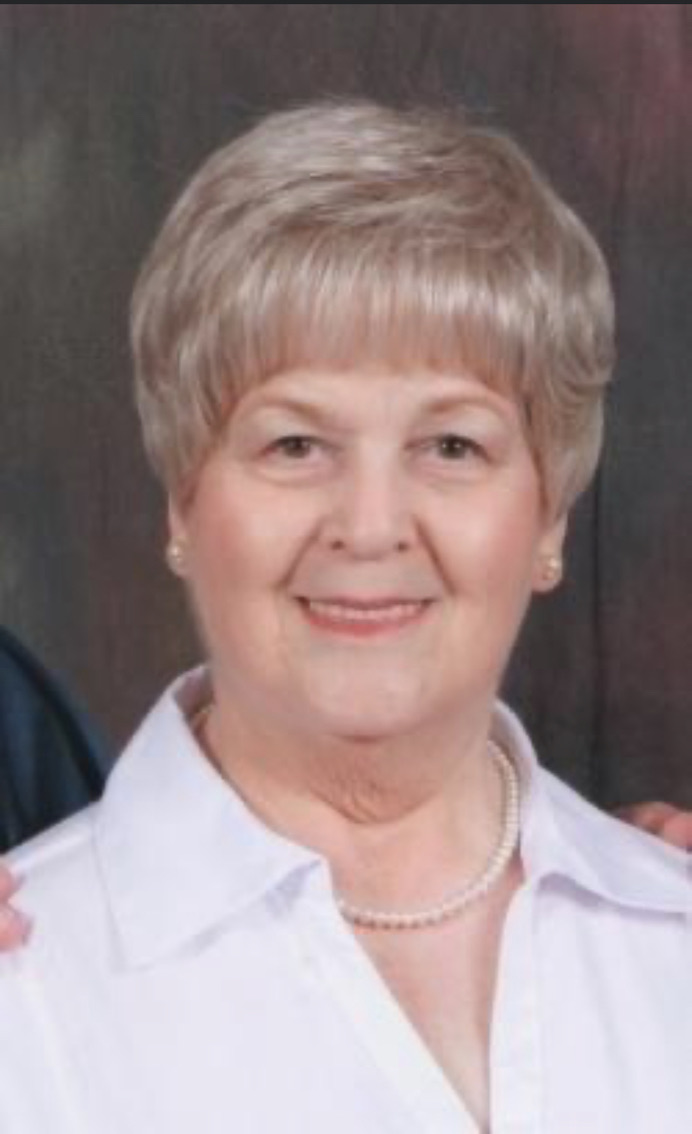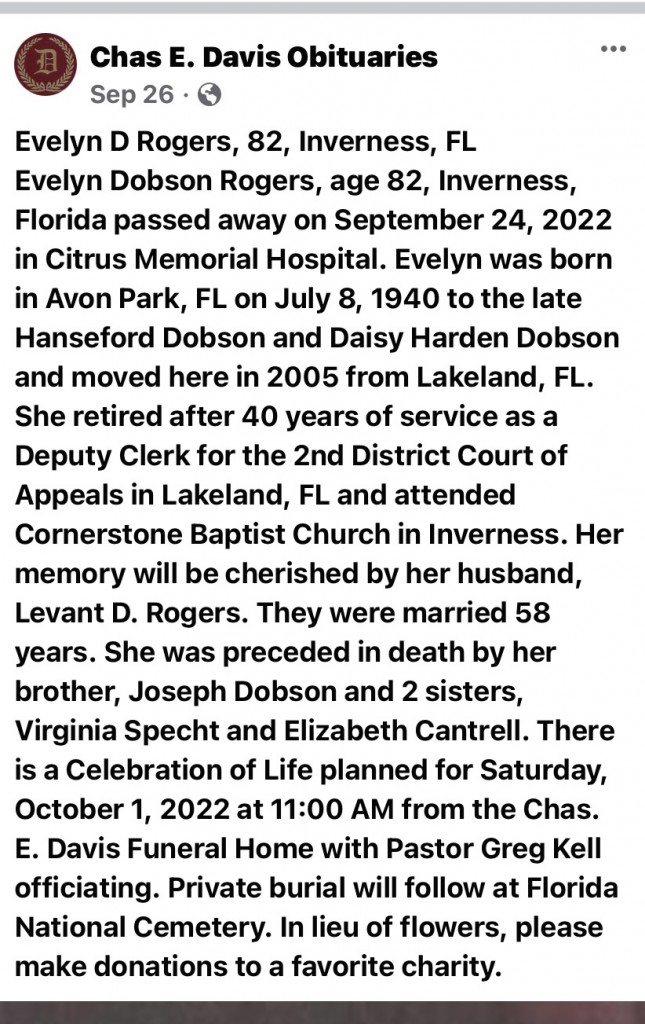 **********************************************************************************************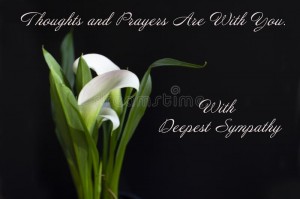 To Donald and Joan DeCoster and family. 
Donald W. DeCoster III, was born on the New London, U.S.Navy Submarine Base on April 24th, 1964. His mother Rosemary Garrett DeCoster was originally from Bartow, Fl.
Don's sister Cathy was born October 1965. Don, his mother, and sister moved with me as I was stationed in different areas of the world, including Charleston, SC, and Honolulu, HI. I made 15 lengthy patrols on four different submarines and coming in from the last patrol I found my family had left.  They had moved from Kaneohe, Hawaii to Brandon, Fl. Don II went on to graduate from High School in Brandon, tried college for a while, and then joined the U.S. Army.  He was in Desert Shield and Desert Storm. In Desert Storm, he won the U.S. Army Achievement Medal for duties performed as they crossed Kuwait in pursuit of Sadaam Hussein. When Don left the Army, he took his new wife and son to live in Hampton, Virginia (close to Joan and me) where he became a long-distance truck driver.  He made a good income but hated the life, so he stopped and finished up his college.  He became a registered nurse.  By now he had three sons, Wes, Roy, and Zach.  He worked at several hospitals and then became a traveling nurse, Traveling nurses, if you are really good, make a lot of money.  Don had a college education to help get paid for and the large
income he was making certainly helped with this.  He was on a Traveling Nurse contracted job in New Mexico on an Indian Reservation when he left to go into town. He was going
through an intersection when a large truck full of illegal aliens ran a red light and T-boned Don's pickup. Don was flown to Albuquerque University Hospital, where after a couple of weeks he died of complications.  Don died in December 2021. Don's remains were interred at Quantico National Cemetery, Thursday, May 19, 2022.
Donald DeCoster Jr.
************************************************************************************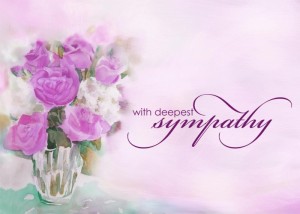 Extending Love and Sympathy to Bobbie Jean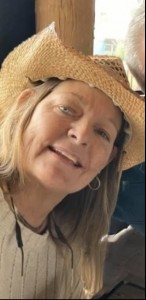 I know you will want to join me in extending to Bobbie Jean our love and sympathy for
the sudden passing of her daughter Jeanne. It is believed that she had a heart attack.
************************************************************************************
Obituary
COBURN, Gordon "Sonny" Lee Jr., 81, of Brooksville, Florida, passed away Thursday, January 20, 2022 at his home surrounded by his loving family.
He was born April 28, 1940 and was a lifelong resident of Brooksville.  He was a graduate of Hernando High School Class of 1958 where he was a drum major and active with the Key Club.  He proudly served his country in the United States Navy as an Electronics Specialist.  He worked for Boeing, which was contracted by NASA during the Apollo Missions and was the District Manager in the West Hernando office for Withlacoochee River Electric Company where he retired after 34 years.  He was Christian by faith.
He is preceded in death by his beloved wife, Sharlene Coburn.  He is survived by his son and daughter-in-law, David & Susan (Mahon) Coburn of Brooksville, Florida; daughter, Taraleigh Coburn and partner, Mike Reeve of Brooksville, Florida; sister and brother-in-law, Patsy & Kenneth Hartman of Chesapeake, Virginia; grandchildren and their spouses, Joshua & Angel Rodriguez, Justin & Amanda Cochran, and Emily Cochran; great-grandchildren, Autumn Garza and Luna Leigh Hughes.
A Celebration of Life was held for both Sonny and Charlene, who had passed away the month before.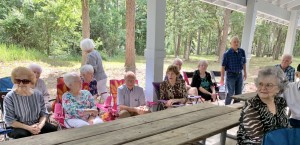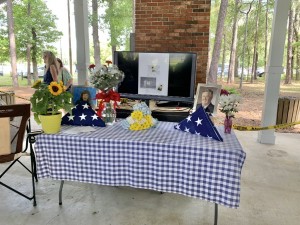 ************************************************************************************************
GETTING THINGS BACK TO NORMAL
***********************************************************************
FROM THE PERSPECTIVE OF THE SENIORS …


Senior citizens are constantly being criticized for every conceivable deficiency of the modern world, real or imaginary. We know we take responsibility for all we 

have

 done and do not try to blame others.

HOWEVER, 

upon reflection, we would like to point out that it was 

NOT

 senior citizens who took:



The 

melody

 out of music,

The 

pride

 out of appearance,

The 

courtesy

 out of driving,

The 

romance

 out of love,

The 

commitment

 out of marriage,



The

 

responsibility

 out of parenthood,



The 

togetherness

 out of the family,

The 

learning

 out of education,

The 

service

 out of patriotism,

The 

Golden Rule

 from rulers,

The 

nativity

 scene out of cities,

The 

civility

 out of behavior,



The

 

refinement

 out of language,



The 

dedication

 out of employment,

The 

prudence

 out of spending,

The 

ambition

 out of achievement or



God out of government and school.


And we certainly are 

NOT 

the ones who


eliminated

 patience 

and 

tolerance

 from


personal relationships and interactions with
others!

And, we 

DO

 understand the meaning of


patriotism, and remember those who have
fought and died for our country.

Just look at the Seniors with tears in their eyes and pride in their hearts, as they stand at attention with their hand over their hearts, as the American Flag passes by in a parade!

YES, I'M A SENIOR CITIZEN!



I'm the life of the party…..Even if it lasts until 8 p.m.

I'm very good at opening childproof caps…..


With a hammer.

I'm awake many hours before


my body allows me to get up.

I'm smiling all the time,


because I can't hear a thing you're saying.


 

I'm sure everything I can't find is


in a safe secure place, somewhere.


 

I'm wrinkled, saggy, lumpy,


and that's just my left leg.

 

I'm beginning to realize that aging is not for wimps.


Yes, I'm a SENIOR CITIZEN and I think I am having the time of my life! 

Now if I could only remember who sent this to me, I wouldn't send it back to them.


Or, maybe I should send it to all my friends anyway.
They won't remember, even if they did send it.
Spread the laughter Share the cheer Let's

 

be happy


While we're here.





MAY GOD BLESS 

AMERICA




AND MAY AMERICA




CONTINUE TO THANK GOD

!!




Go Green – Recycle Congress!!!!
************************************************************************************
NATIONAL NEWS AFFECTING HERNANDO HIGH SCHOOL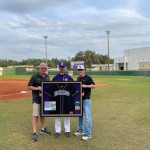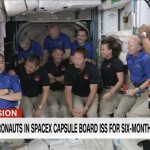 Kimbrough is a very familiar name for us as students of HHS.  Shane Kimbrough, the young man in the spotlight is the son of Bobby Kimbrough, Class of '60 HHS. He also had multiple family members who graduated from HHS,.
++++++++++++++++++++++++++++++++++++++++++++++++++++++++++++++
REMEMBERING THOSE WHO GAVE THEIR ALL FOR OUR FREEDOM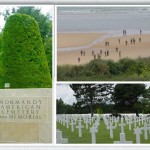 A few years ago I stood on an overlook gazing down at a group of American soldiers (National Guard Unit) walking along the shores of Omaha Beach in France. They were serving in Germany and had taken a weekend to come to Normandy and honor the men and women of the United States military, who on D-day, so bravely faced the enemy, many dying on that shore. It broke my heart to know that those men and women had not only died for their country but could not even be buried in that land they fought to save.
 After walking among the crosses that represented the lives already given, I was looking down at yet another group
of the United States military men that, while they were there to remember the sacrifices made so many years ago, they were also willing to lay down their lives for this Nations's freedom. Words can't express the emotions I felt… how grateful I am for those who fought and died so that we might live in freedom. May God Bless America so that their sacrifice might not be in vain.
EvAnn
************************************************************************************************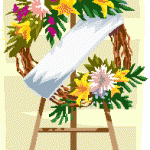 PATRICK C. PALMER, 79
Patrick passed away on February 3, 2020 at the Masonic Home of Florida in St. Petersburg, FL. He was
born the middle child of James and Beatrice Palmer on November 11, 1940.
He is survived by his brother and sister-in-law Philip & Brenda Palmer, sister-in-law Jean Carey, nieces
Rhonda Kins, Nancy Spooner & DeRenda Van Den Bogaert, and nephew Nathan Palmer.
He was preceded in death by his parents, his sister Joan Cox, and his beloved wife of 53 years Brenda
Palmer. Pat met Brenda at a New Year's Eve party in 1965 and they were married a few months later on
February 26, 1966.
Pat served in the Navy for 9 years. His ship was on standby in the Caribbean during the Cuban Missile
Crisis. After his military service, he and Brenda moved to Mobile, Alabama where he worked for Martha
White. A new job with Eastern Airlines moved the couple to Miami Springs, Florida and Pat worked for
Eastern until the company closed its doors in 1991. Pat went back to school to study computer science
and became a programmer at the Department of Veterans Affairs. After retiring, he became a popular
adjunct professor at FIU and a teacher at Miami Dade College.
Patrick was proud to be a Mason for 55 years. He was Master of Oleeta-West Dade Lodge in 1983 and
was its Chaplin for 9 years. He was also Master of two different Memorial Lodges; #927 in Dade County
in 2009 and #918 in Pinellas County from 2014-2017. Pat was also a member of the Scottish Rite for
over 50 years and achieved the relatively rare honor of 33rd Degree in 2005.
Like his father, Pat had a love and a talent for writing. His compositions included poems, short stories
and articles for newsletters. Love poems to Brenda were among his favorite to write, and there's no
doubt he's reciting those to her again in Heaven.
A memorial service for Patrick will take place on Saturday, February 22nd at the Masonic Tarpon Lodge
#112 located at 26 N. Ring Ave. in Tarpon Springs. The service will begin at 11am and all are welcome to
attend as we celebrate the life of a great man, devoted husband, loving brother and uncle.
************************************************************************************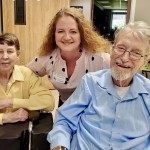 This past Thursday, Sept 12th, Bobbie Jean, Jerry, and I took a ride down to St. Petersburg to visit with Patrick and Brenda Palmer.  They are now living in the Masonic Home of Florida.  We surprised him and he was thrilled to see us.  We had a nice long visit talking about old times…"we might even have talked about you" ha..ha.  I am including a contact number and address as I am sure he would love to see any of our class if you get a chance.
Masonic Home of Florida, 3201 1st St NE, St Petersburg, Phone: 727-822-3499
EvAnn
UPDATE:
  A few weeks after our visit to see Patrick and Brenda, she passed away. Our thoughts
and prayers are with Patrick and the family. 
************************************************************************************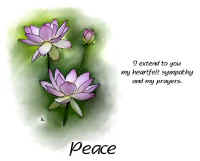 It is with a heavy heart that I share this post:
Mona Elizabeth Jones King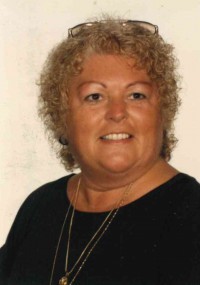 On Thursday, August 8, 2019, Mona Elizabeth King, loving mother, and grandmother passed away at age 80 at Bozeman Health. We are so grateful for the care of the ICU staff in her last days with us.
Mona Elizabeth King nee Jones was born on March 19, 1939, in Greensboro, NC to Eric "Harry" Hunter Jones and Ethel Scearce Jones. A military family, they moved around often and settled in Brooksville, FL in the mid-1950s. She graduated from Hernando High School in 1958, St. Petersburg Junior College shortly after, and then after taking 15 years off to raise a family in Thermopolis, Wyoming, Mona graduated from Oklahoma Christian College in 1977. Mona taught kindergarten in Thermopolis, Wyoming; Spring Hill, FL; and finally, in Orlando, FL; where she spent much of her teaching career at both Rock Lake Elementary School then John Young Elementary School from where she eventually retired. Ms. King was beloved by her students, who would send her love notes proclaiming their love of school, and how they did not want to leave her class for summer vacation.
Mona was a voracious reader from the time she first learned to read, and always wanted to learn more about everything. During her time in Florida, you would usually find her at the beach looking for shells, late at night on a turtle egg-laying watch, or out dancing with friends.
Preceded in death are her father Harry, mother Ethel; two brothers, Harry Jones and Donnie Jones, both of Brooksville, FL; and infant son, Donald Hugh King. Survivors include daughter Kelly (Robert) King DiCristina, Orlando, FL, son Michael (Kirsten) King, Big Sky, MT and four beloved grandchildren, Katherina DiCristina, Ava King, Pierce King and Kate King.
A private family service will be held.  Condolences and memories may be shared with the family at www.dahlcares.com.
************************************************************************************
Thank you Colleen for sharing!!
IT IS WINTER 
You know. . . time has a way of moving quickly and catching you unaware of the passing years. It seems just yesterday that I was young, just married and embarking on my new life with my mate. Yet in a way, it seems like eons ago, and I wonder where all the years went. I know that I lived them all. I have glimpses of how it was back then and of all my hopes and dreams. But, here it is… the winter of my life and it catches me by surprise…How did I get here so fast? Where did the years go and where did my youth go?
I remember well seeing older people through the years and thinking that those older people were years away from me and that winter was so far off that I could not fathom it or imagine fully what it would be like. But, here it is…my friends are retired and getting grey…they move slower and I see an older person now. Some are in better and some worse shape than me…but, I see the great change….Not like the ones that I remember who were young and vibrant…but, like me, their age is beginning to show and we are now those older folks that we used to see and never thought we'd be. Each day now, I find that just getting a shower is a real target for the day! And taking a nap is not a treat anymore… it's mandatory! Cause if I don't on my own free will… I just fall asleep where I sit!
And so…now I enter into this new season of my life unprepared for all the aches and pains and the loss of strength and ability to go and do things that I wish I had done but never did! But, at least I know, that though the winter has come, and I'm not sure how long it will last…this I know, that when it's over on this earth…it's NOT over. A new adventure will begin!
Yes, I have regrets. There are things I wish I hadn't done…things I should have done, but indeed, there are many things I'm happy to have done. It's all in a lifetime. So, if you're not in your winter yet…let me remind you, that it will be here faster than you think. So, whatever you would like to accomplish in your life please do it quickly! Don't put things off too long!
Life goes by quickly. So, do what you can today, as you can never be sure whether this is your winter or not! You have no promise that you will see all the seasons of your life…so, live for today and say all the things that you want your loved ones to remember…and hope that they appreciate and love you for all the things that you have done for them in all the years past!
 "Life" is a gift to you. The way you live your life is your gift to those who come after. Make it a fantastic one.   LIVE IT WELL! ENJOY TODAY! DO SOMETHING FUN! BE HAPPY! HAVE A GREAT DAY!
REMEMBER:….
"It is health that is real wealth and not pieces of gold and silver.
"LIVE HAPPY IN THIS YEAR AND EVERY YEAR!
LASTLY, CONSIDER THE FOLLOWING:
TODAY IS THE OLDEST YOU'VE EVER BEEN, YET THE YOUNGEST YOU'LL EVER BE SO – ENJOY THIS DAY WHILE IT LASTS.
~Your kids are becoming you…….
~Going out is good.. Coming home is better!
~You forget names…. But it's OK because other people forgot they even knew you!!!
~You realize you're never going to be really good at anything
~The things you used to care to do, you no longer care to do, but you really do care that you don't care to do them anymore.
~You sleep better on a lounge chair with the TV blaring than in bed. It's called "pre-sleep".
~You miss the days when everything worked with just an "ON" and "OFF" switch..
~You tend to use more 4 letter words … "what?"…" when?"… "what?". ???
~Now that you can afford expensive jewelry, it's not safe to wear it anywhere.
~You notice everything they sell in stores is "sleeveless"?!!!
~What used to be freckles are now liver spots.
~Everybody whispers.
~You have 3 sizes of clothes in your closet…. 2 of which you will never wear.
~But Old is good in some things: Old Songs, Old movies, and best of all, OLD FRIENDS!!
It's Not What You Gather, But What You Scatter That Tells What Kind Of Life You Have Lived.
************************************************************************************************
Since we have a Florida Cowboy so close to our hearts, I thought you might enjoy this Florida Tribute to our state through the eyes of a cowboy. 
My lovely Florida the home of my birth. Where the ladies are as sweet is honeysuckle vine and don't mind giving you a piece of their mind. So you better tread l

ightly and watch what you say. For we Cowboys love our ladies and will defend until our dying day! Where Cowboys are gentlemen which I'm proud to say. We serve our master the God of all men. We try our best to live by his holy word and His plan! We watch our language as we go through every day. We gave respect when there is the respect due. We say yes ma'am and no ma'am and how do you do! Yes, I love my Florida she means the world to me. And God only knows she will always be a big part of me. She's not Disney World or Epcot Center as most people come to see. She is a tradition which I'm proud to say has always lived inside of me! She's the alligator blue heron and exotic birds as far as the eye can see. She's the Florida Panther, the boar hog and the fish from my family and me. She holds the cattle that feed the country I'm so proud to say. Being a cracker cowboy is the only life for me. Yes, she is my Florida, and in my heart, she will always be. The place I call home deep in the heart of the Everglades. So watch what you say when you come down here. And don't you dare try to change me!!! For she lives inside of me. She's the Palmettos and the Cabbage Palm The Spanish moss to. I'm proud to be a southern gentleman that says how do you do. We use the word y'all in a polite way. We're fixing to go fishing and that could mean any day. You call me Rebel and you better say it with a smile on your face!! As we hold true to that southern Confederate flag for the history she has been through! So if y'all want me to accept you, into the state that I love. Live my history alone and I will be as meek as a turtle dove. But if you try to change me and what would fit your plan. You will bring out the rebel in Me!! And you will have a fight on your hands!!! Yes, Florida is my home, no matter where I May Roam. She is the cool breeze under the big live oak trees. She is my Florida and will always be a part of me. So if you don't accept me for who I am. The road that brought you here can take you back again. To your own tradition and I won't spoil your plans!!! And we might be able to save A Piece of Heaven!! down in the heart of the Everglades!!
==============================================================
HERNANDO HIGH SCHOOL
LEOPARDS  
Hey there,
     What's on your calendar for the evening of September 21, 2018?  If you don't already have plans, please join us for the 2018 Hernando High School Homecoming. Arrangements have been made for us to sit as a class, this being the 60th year anniversary of our graduation. 
      The plans are to meet on the track in the end zone, where there will be chairs set up for us. The cost of admission at the gate is $6.00. Also, we are going to wear a purple or gold shirt if you have one. If you don't have one, but would like to, you may purchase a purple alumni shirt at Hernando High School for $10.00.
        Sure hope you can join us and bring all your "school spirit". 
                          Once a Leopard…always a Leopard! 
                                         Game Time – 7:00 p.m.
update:  Photos of the occasion on the photo page…
=======================================================================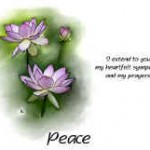 Join me as we extend our deepest sympathy, thoughts, and prayers to Mathew and Judy, along with all the family, in the passing of their son Shayne,55, Saturday, April 21, 2018, at home.
He was born March 20, 1963, and was a 6th generation Hernando County resident and native of Brooksville, Florida.  He was a Special Equipment Operator for Hernando County Department of Public Works and was of the Baptist faith.
He is survived by his wife: Darla Lyons; his parents: Judy and Mathew Lyons of Brooksville, Florida; son: Mathew S. Lyons, Jr. of Brooksville, Florida.
A Visitation for family and friends will take place from 11:00 am-1:00 pm, Thursday, April 26, 2018, at Merritt Funeral Home, Brooksville Chapel.  A Graveside Service will follow at 1:30 pm at Brooksville Cemetery, with Reverend David Hope officiating.
============================================================================
Note sent by the lady who made our favors for Sat. night's reunion..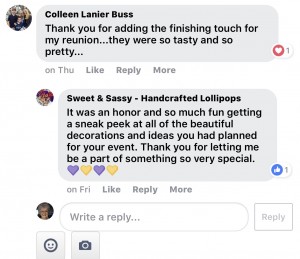 ====================================================================  # 60……IT WAS A SUCCESS…. A little tiny bit of rain…but didn't interfere with wonderful time had by all.. This is a sneak peak..more pictures will soon be on the Photo page for viewing.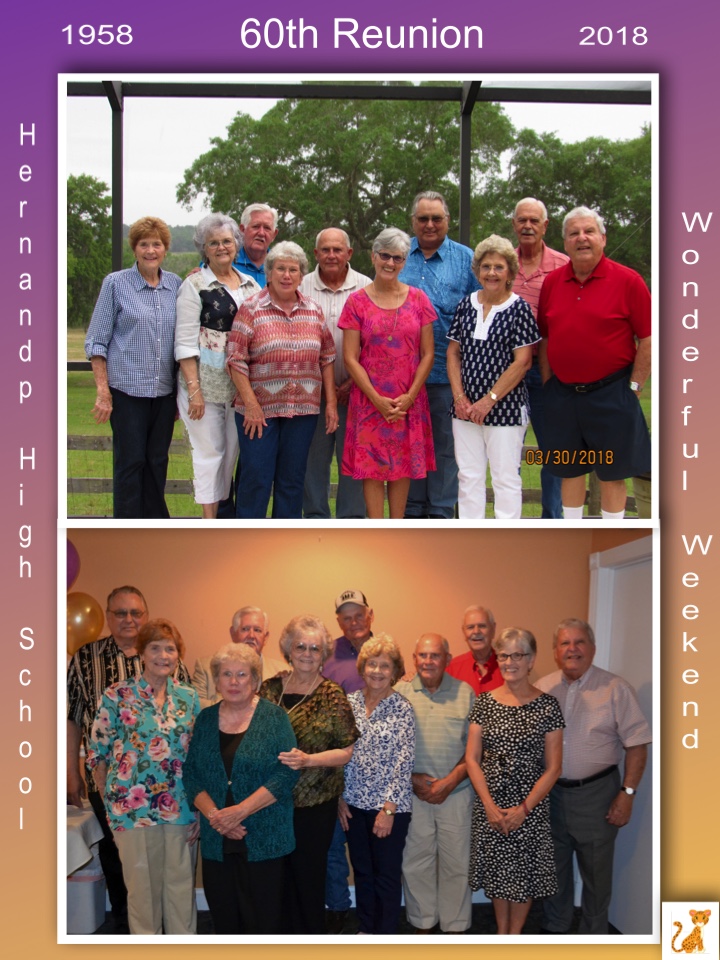 ==============================================================
HERE THEY ARE…..MORE DETAILS…as promised.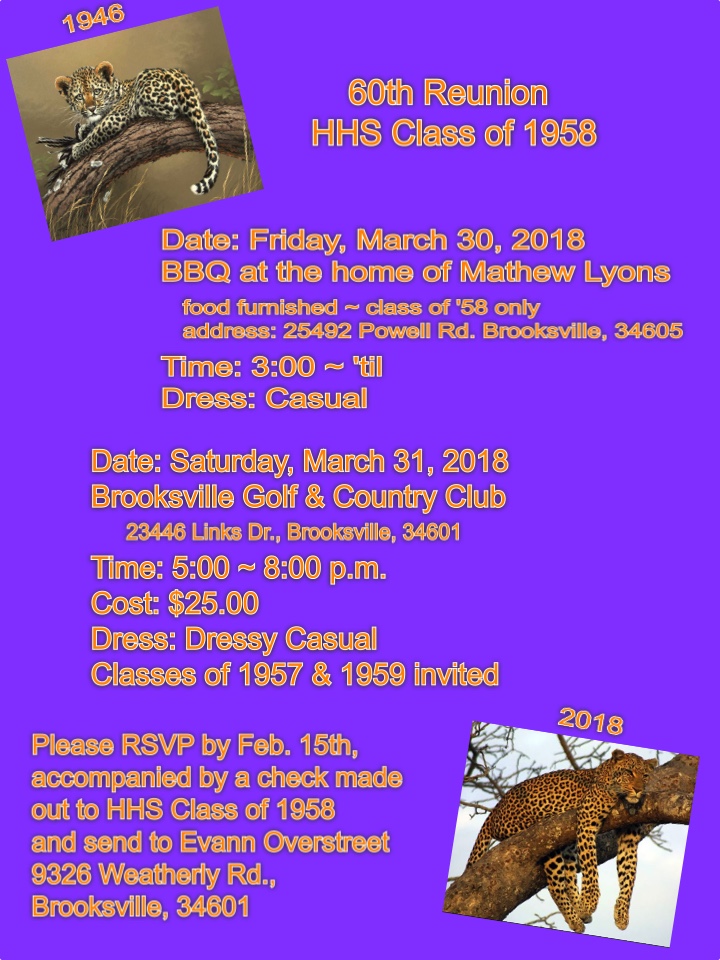 ==============================================================
PLANNING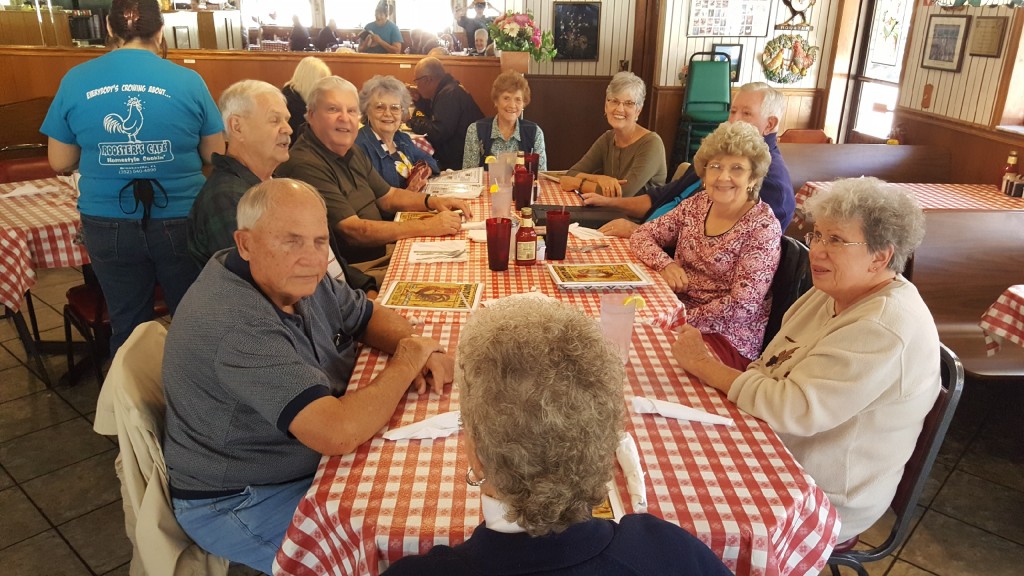 Here we are…your hometown friends working frantically on our 60th reunion…so far we know it will be the weekend of March 30-31, 2018.  Look for more info with all the details really soon…Save the dates! ==============================================================
CHRISTMAS GREETINGS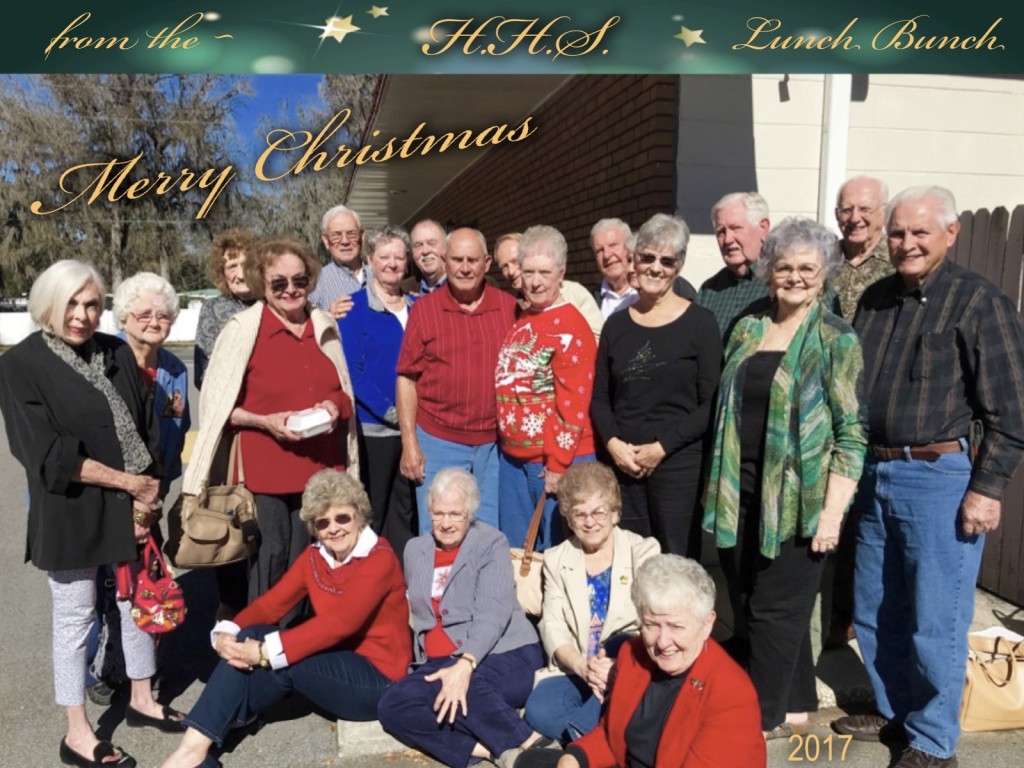 We missed you if you couldn't make it today…if you are up on the cold north ..try to make your schedule so you can join us next year for our Christmas Lunch. We meet every 2nd Wednesday of the month at Roosters in Brookville..so if you were one of those Hernando Leopards..come join us! ***********************************************************************************
ATTENTION
For Your Information:   A few weeks ago you were sent the following communication…there was a deadline set for input, but I am sure if you would still like to respond in the next week or so, it will still be appreciated..we need to know those who are interested.  Thanks…
Dear Classmates, HHS 1958: We locals have been discussing on an informal basis our up and coming anniversary of the Class of 1958, what and when we should have our 60th reunion.  While we have not had a formal meeting as yet, we felt since it is getting close we need to decide on a date so everyone can start making plans.  We have been discussing the possibilities of a late April or early May 2018 get together and the type event we would most desire. We have collectively decided that we would like input from you, our fellow classmates, on this matter.  Once we have heard from you with your suggestions we will follow through with the details and take care of what needs to be done.  We would like to receive your input by September 30th so we can get started on plans. You may respond via email Bobbie40@Bellsouth.net or letter addressed to Bobbie Jean Saxon 1851 E. Jefferson St. Brooksville,   Fl 34601 Aside from the class reunion, we need to ask for your financial assistance in helping us with the cost of maintaining our web-site:  Classof58hhs.com .  We have an annual cost of approximately $130 which we have been able to sustain with monies left over from previous events and donations but the time has come to replenish the fund.  Please help us by donating to this fund and keep our web-site up and running.  You may send donations to Bobbie Jean's address shown above.  Please make checks to:  Gordon L. Coburn. We look forward to your reply and hope for your interest. BJ ************************************************************************************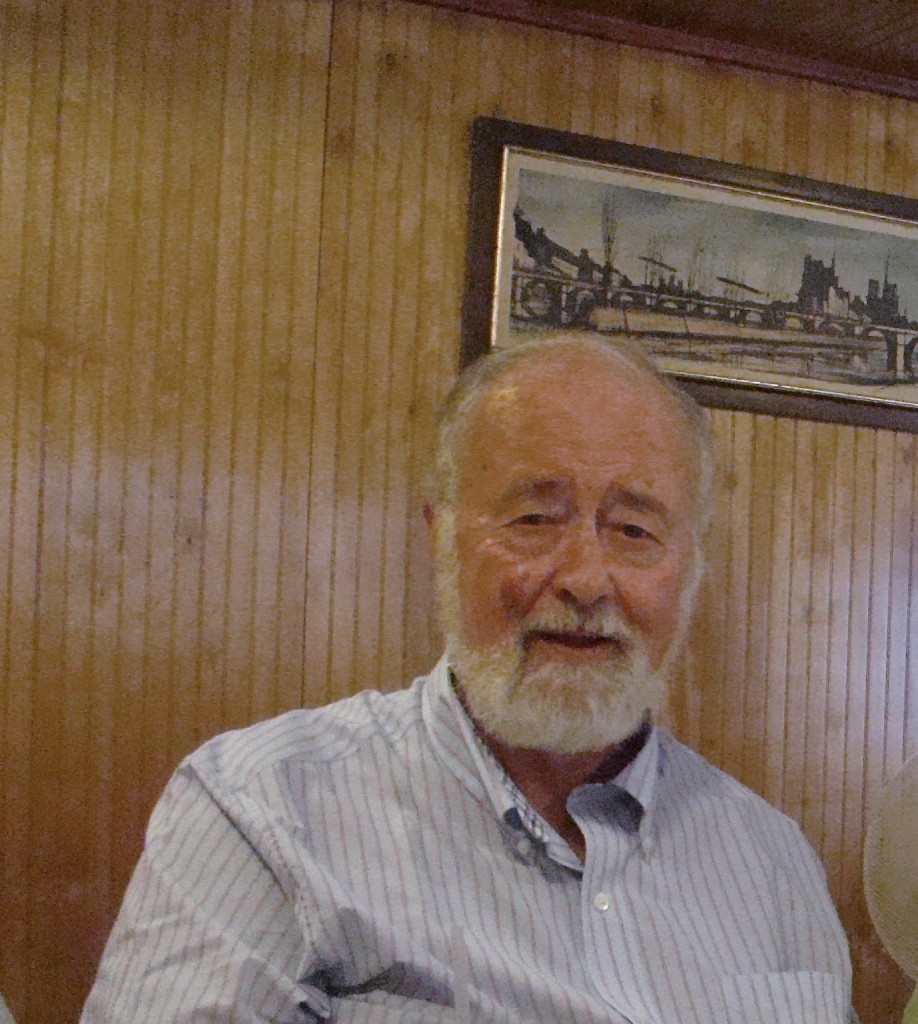 A SMILE FROM OUR FRIEND DONALD DECOSTER This will be extremely minor information as far as you are concerned, however for me it is a "Big Deal".    In Richmond, Virginia, just a short drive up the road from where my home is located, PUBLIX Super Market is putting in seven (7) stores.  I was thrilled when I found that out.  My old employer no less, opening up just a few miles from me. Also, this spring when the watermelons were first coming up from Florida and Georgia, most of them were lousy.  My wife Joan loves a good watermelon and really looks forward to enjoying them each new spring.  We tried a couple from the eastern part of Florida and they were quite disappointing.  Then we tried one from Georgia which was a complete flop.   Then, when I went to the small market (the only grocery store in Wakefield, Virginia) one day, I saw a large container filled with nice clean looking watermelons.  I checked the tags on them and they were all from Brooksville, Florida.   I immediately purchased one, (they were cold) ran it on home and cut it open and it was perfect.  Joan and I sat down and ate our Brooksville watermelon as if it was the nectar of the Gods.    I went back to the market again and invested in a couple more of them.    When that batch of Brooksville watermelons was gone, it was gone.   I ran into folks around Wakefield who had been talking about how good this batch of melons were and of course I got to brag a little about Brooksville (always the best of the best).     True story.
                                Hope you are well.   Don
************************************************************************************
This story is actually about our classmate's little brother, who I  know most of us will remember,  but Tommy is also included in the article, which I know you will appreciate.  Both boys served as US Marines for which we are grateful. 
A life of service: Dennis Edward Vacenovsky
       Lieutenant Dennis Edward Vacenovsky led a life dedicated to service. He was a teacher and coach at Hernando High School and could have used this to obtain a deferment from being sent to the Vietnam War. His morals led him to voluntarily enter into service of his country. Dennis and his brother Tommy were born in Binghamton, NY, and moved to Masaryktown as young children. Their father Thomas Vacenovsky Sr. worked as a bus driver and eventually became Supervisor of Transportation for the Hernando County Public School District. At Hernando High School, Dennis was a star athlete and very popular. When speaking to his classmates in the class of 1962, the term handsome was mentioned many times. Dennis was also known to stick up for those less popular. One classmate describes his experience, "I went to high school with Dennis. I was a nerd and did not have many friends. Dennis stepped up one day and let others know he was my friend. That meant a great deal to me." Another classmate Judy Tullis Winfree reminisced, "Dennis worked hard on his parent's farm, was a star athlete, a friend to all, funny, talented, handsome, voted 'Most Popular Senior' and won many awards in high school."
After high school, Dennis attended St. Leo University from 1962 to 1966. He then returned to Hernando High as a teacher and coach. As a coach, he led the team to a perfect junior high football season in 1967 – 68. Imani Asukile recalls, "He was my eighth-grade science teacher. I remember him telling the story of a student at Saint Leo writing a term paper of more than 100 pages about a penny. The class thought that was incredible." His father, Thomas Vacenovsky Sr., remembered him leaving teaching to join the Marines. "He quit after a year because he said he thought he owed his country at least a tour of duty. So we had the Marine recruiter and a medical officer come down to the house one Sunday, and they signed Dennis up in the backyard. Tommy tried to talk him out of it – we all did but he said he didn't want to hide behind a teaching job. So he went." Tommy also served in the Marines and his father served in the Navy. Lieutenant Dennis Vacenovsky returned home on leave from Vietnam to attend the funeral of his brother Tommy who was killed in a car crash on 41 at the blinking light in Masaryktown. The Brooksville Sun – Journal reported, "Tommy died Sept. 4 in the brand new car he was bringing home to show his wife and baby daughter." The article went on to mention "Dennis flew to be with his parents, his own wife and their infant son. He visited the high school, where he taught for a year back in 1968. He even played catch with some of the boys he coached to a perfect junior high football season." A month and a day afer his brother died in the carwreck, Dennis was killed when a Viet Cong mine exploded under his jeep on Oct. 5. Being the only surviving son of the family, Dennis was not required to return to Vietnam. His father Thomas Sr. told a telephone caller: "I'm sittin' here with that championship football in my hand now, remembering how happy everybody in town was when the kids won their season with Dennis coaching. When he came back for Tommy's funeral, we told him he didn't have to go back because he was the only son I had left. " After Dennis' death Jim Talley, editor – publisher of the Brooksville Sun – Journal said, "This great big feeling of sadness just sort of spread over everybody." Dennis may only have lived a short life, but he changed many people. His classmate at St. Leo Frederick Greene wrote on St. Leo's Wall of Honor that he was inspired by Dennis to serve in Vietnam. St. Leo University offers the Dennis Vacenovsky Scholarship Fund. The scholarship is used for students who show "qualities of leadership, loyalty and service to the college, academic ability, and who demonstrate financial need. Richard `68 and Karen Johnson and the Margery C. Hunt Charitable Fund provided a gift in memory of Dennis E. Vacenovsky `67 USMC, and the U.S. Marine Corps." There is also a memorial at St. Leo called "For Those Who Serve" which "pays tribute to each branch of the armed services and celebrates St. Leo University's longstanding commitment to providing educational opportunities to service members and veterans." Mary McCoy, with St. Leo University explains, "The complex, seven-figure bronze, created by sculptor Dexter Benedict, was installed in Dempsey Plaza near the Student Community Center and Student Activities Building and dedicated on Veterans Day 2010."
        The sculpture is accompanied by a bronze plaque that mentions the Dennis Vacenovsky Scholarship Fund under the Marines.
Dennis Vacenovsky is buried in the Masaryktown cemetery along side his relatives. He lived a life of service and left behind an example that we can attempt to follow. For his service he earned the National Defense Service Medal, Purple Heart, Vietnam Campaign Medal, and Vietnam Service Medal.
+++++++++++++++++++++++++++++++++++++++++++++++++++++++++++
May 20017 ~ Earlier on our Newsfeed we featured a couple of stories about the adoption of a young man, Jorge, by Colleen's son, Spence, and his wife, Jill.  Here is a wonderful follow-up to that amazing story, how the love of a family can change a life. Told with love by a grandmother who is totally wrapped around this lil one's finger.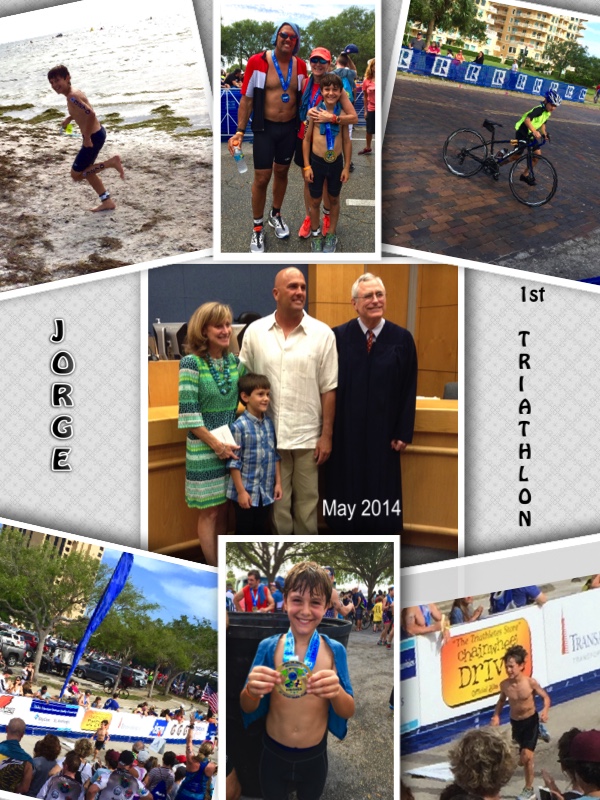 Spence, Jill, and Jorge competed in their first triathlon together as a family in St. Pete last Sun. They all finished, but that stinker, Jorge came in 3rd in his age bracket. He swam out in Tampa Bay, biked, and ran. I was pooped from running around trying to get photos of all 3 (of course, they were in different groups) at each event. Mainly,  I wanted Jorge coming in each time… which I got!
     Funny story – he was wearing a bright, hot yellow & black shirt, so I was to watch for that when he ran across the finish line. I watched and watched, trying to keep my phone ready for the shot. Well, he decided he was too hot when he finished the bike, so took off the shirt and ran. As I watched (I was standing in the bleachers trying my best to spot him) I suddenly saw a half-naked little boy sprinting past – Jorge! I got the shot, but still don't know how! You have to remember he could barely dog paddle and was a bit scared of their pool when they got him. Look how far he has come. He is 11 and I think the youngest one in the triathlon. He came in 238 out of 596, men, women and kids. He beat his mom and dad  
….a good human interest story!!!  Colleen 
==============================================================

 MEMORIES OF THE FIFTIES
The 1950 HHS football, basketball, and baseball teams all won the West Coast Conference. First time in the history of the conference, all three sports were won by one school – Tom Varn, Sr., was the coach. A letter contest was held to support tax monies for the Public Library. Band concerts in the City Park Bandshell were a popular item in the 1950s. The Primary School on Bell Avenue opened in 1951. Unveiling of J. C. Emerson Memorial at Emerson Field. The '52 Leopards hold the best sports record in the state. The first Miss H.H.S. contest was held and won by Ethel Mae Allen. The '52 Senior Play "The Angel Brats." The high school baseball team held a special game to raise money for cancer. "King Neptune" was the theme for the Junior/Senior prom in 1952. Martha Slayden was FFA Sweetheart in 1952. A school safe was stolen by robbers. The Quarterback Club planned to build rooms and a ticket booth at Emerson Field in 1953. HHS Band went to the Strawberry Festival at Plant City. The record school budget is adopted, proposed expense near one-half million dollars. A Senior could be "hired" to do odd jobs fundraiser for the 1954 senior class. The last "Rat Day" initiation was held in 1953. The "Cottage Dinette" was the local hangout. Girls Basketball Team won the West Coast Conference. The Conference then voted to discontinue girls' basketball. HHS Band received many honors in 1954. The Championship Crown was won by the HHS baseball team. The PTA sponsored a Gospel Sing. Portable bleachers were at the football field. A fake football player enrolled at HHS in November 1954. The first Leopard Growl was held in 1954. Talks began about building a new gym at HHS with a proposed cost of $100,000. Driver education classes were proposed in 1955. The '55 Senior Class play was "Off the Track." The baseball team won the 1955 Conference Championship. Cecil Miller and Ken Looper were accepted into the Naval School of Music. One-half pint of milk cost .03 at HHS in the fifties. In 1955, 4 HHS football players were chosen as All-Conference – Bill Hope, Glenn Glass, Philip Moore, and Ronnie Tolar. Students from HHS were on the "Paul Reynold's Open House" TV show on Channel 13. The first Leopard Growl with a Bonfire and Snake dance was held in 1955. Jim Colson introduced "The Bunny Burger" at the Dinette, named after Bunny Mullen Lewis. "Big Daddy" Don Garlits broke the quarter-mile race driving record at Hernando Airport. The HHS band received the Sousa Award for outstanding service in 1957. A Contract for a new high school designed by J. K. Batson of Clearwater was quoted at $64,305 for five classrooms on Kelly Street. Classes learned radio broadcasting in 1958 at WWJB. A portable skating rink came to Brooksville yearly. Intramural sports for girls were introduced. The "58 students enjoyed senior hall privileges, senior skip day, and sophomore senior party. "Dumped," glass paks and cherry mufflers appeared on all the cars in Brooksville. The pep rallies were held on the outdoor basketball court at night and one student brought a stick of wood for the bonfire. Mrs. Bell's black dog howled during the pep rally. The student newspaper was the Hilltop with the "Snooper." It was published in the local newspaper. Ernie's & Randy's Record Mart – Hits came on the radio at 9:00. Sophomore waiters and waitresses served at the Prom Banquet. Local four- to five-piece bands played at dances. Local girls appeared as divers on Wide Wide World of Sports at Weeki Wachee. The school was moved to the new buildings at the bottom of the hill in the fall of 1959. There was a book chain of students lined up from the old Bell Avenue school to the new Kelly Street school to move books. White tennis shoes got muddy because there was no road to the school. The kids crossed a wooden bridge to walk to the Primary School for lunch. ++++++++++++++++++++++++++++++++++++++++++++++++++++++++++++++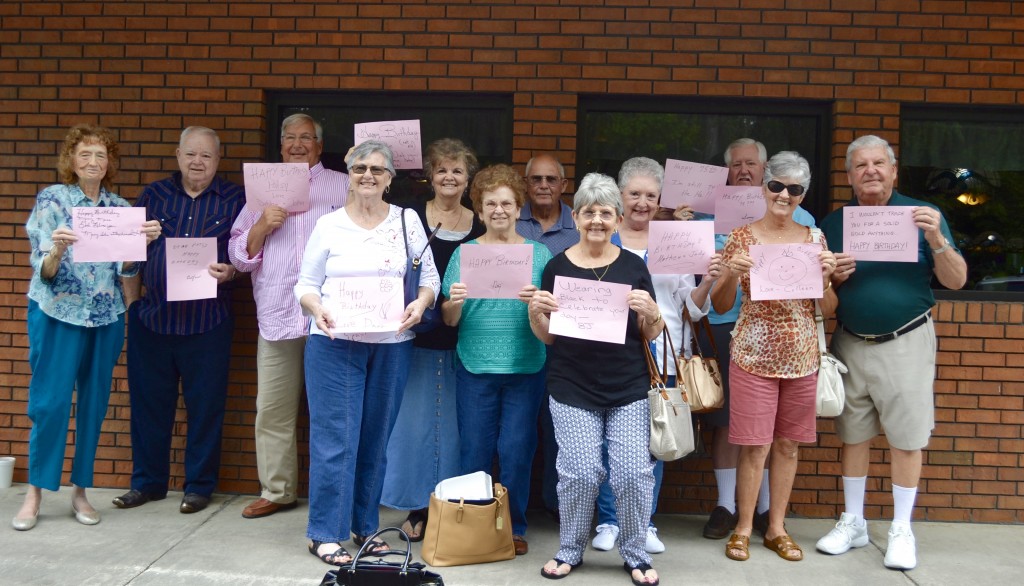 LUNCH BUNCH~ Wishing Patsy Knox (Ketchie) a Happy Birthday since she could come to lunch. ++++++++++++++++++++++++++++++++++++++++++++++++
Girls are out and about ~ taking in some local color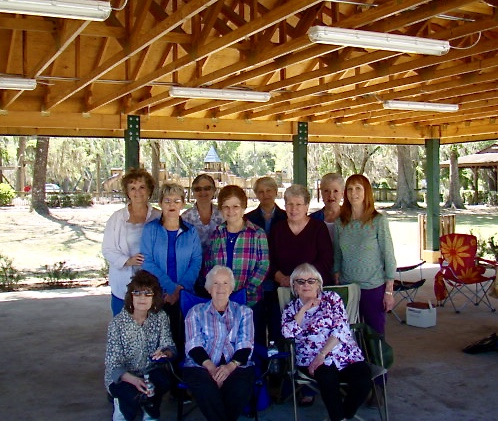 How about Tom Varn Park
Seated: Brenda Evans, Pat Meadows, Marie Varn
Middle row: Bobbie Jean Nowlin, Pat Morton, Linda Mae Blackburn, Pat Knox
                                         Back row: Evann Hood, Dana Dick, Sharon Tullis, Judy Devine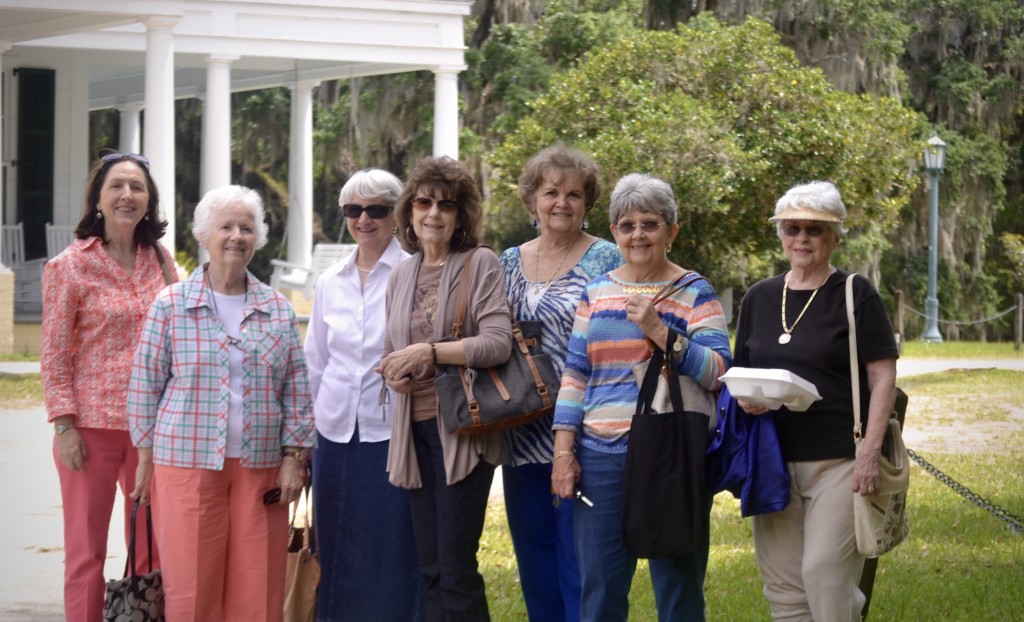 Or Chinesgut Hill    Beth, Pat M., Sharon, Brenda, Evann, Bobbie and Mary Sue                     
=============================================================================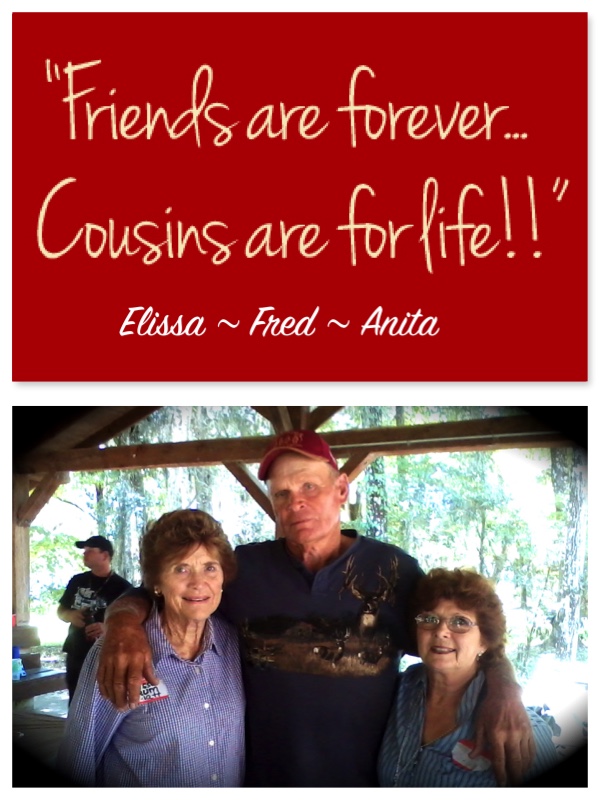 ******************************************************************************************************
February Lunch –
Special Out of town guest – Ivan & Linda Plako and Marie Varn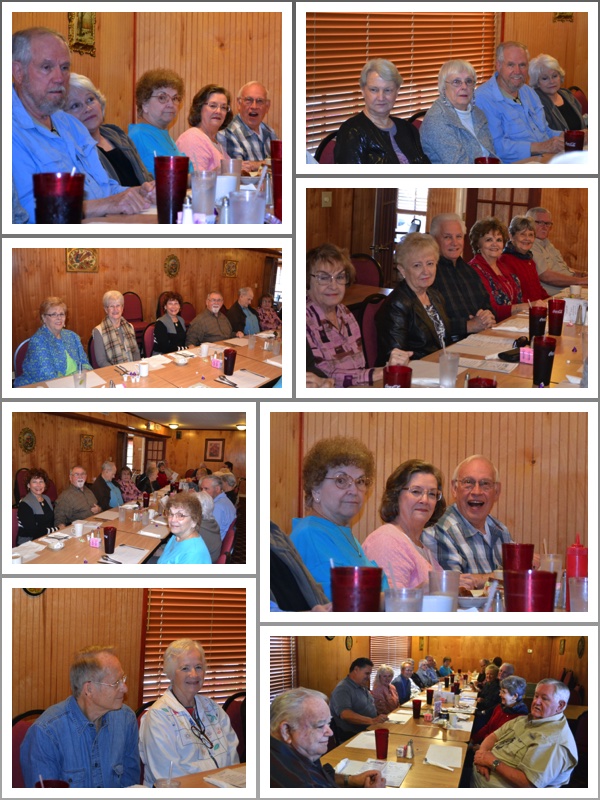 ********************************************************************
Far and wide….Fellow schoolmates sharing time.
Jim Barrett was visiting family in Colorado over the holidays and found time to visit with schoolmate Sondra Simmons. Quality time! **************************************************************

December Lunch 2014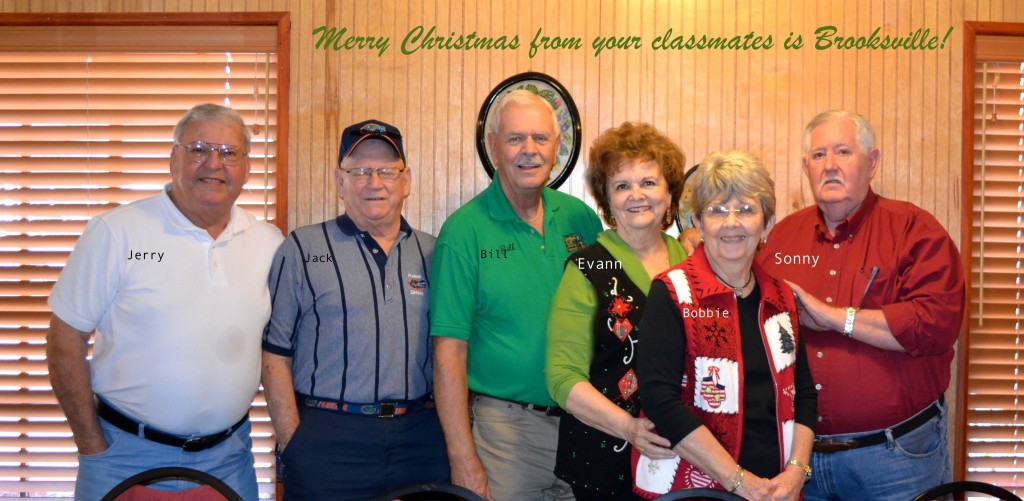 *********************************************************************************************************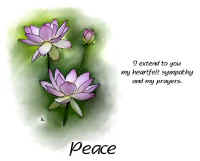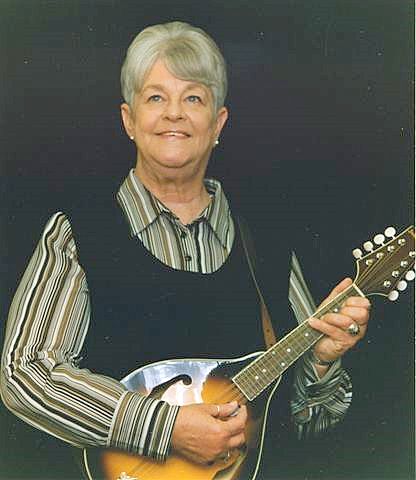 This notice was posted on Verona Deen Markham's Facebook today.
 To all of my mom's friends,  With great sadness I must let you all know …my mom was called home Monday night..a massive heart attack..but as you all know she lived her life to the fullest..she loved her Lord and Savior …thus I know she is in a much better place than we are..my siblings and I are heartbroken, stunned and trying to cope….I ask for prayers for us and am sending my prayers out to each of you…as I know if you were her friend you will miss her infectious smile and get up and go….May God bless you all. .. viewing will be Saturday, December 13th, 2014 at 4 pm …with the funeral at 5 pm..at Blaylock funeral home in Warrenton, NC. ….sincerely in His everlasting Love…. Ann's daughter,  Drema   *******************************************************************************
The following article appeared in the Orland Sentinel on Nov. 29, 2014 about Colleen's new grandson…                      Happy Beginnings to this adoption…

Jorge's the one
One year ago, we got our 8-year-old son, Jorge. He came to us as a foster child just before Thanksgiving — which makes this season of gratitude especially meaningful for my husband, Spence, and me.
 We had been trying to adopt from our foster system for nearly seven years and were seriously considering giving up. That's when we met Jorge. And we realized why it had taken so long. He was the one. We were waiting for Jorge.  He loves this story. He asks me to tell it over and over. He asks me if we almost chose other kids, what they were like, and why he was different (read that as special).  I tell him we tried, but the kids just weren't right. They simply weren't Jorge. And the moment we met him, Spence and I said: "He's the one".  When we first met Jorge in December 2012, he was little, skinny, and had big dark-brown eyes and shiny black hair. He had just turned 7 and had been moved to yet another foster home.  His foster mother told our friend, who was fostering Jorge's younger siblings, that he cried all the time. Of course, he did. He had been moved from home to home since he was removed from his family at 7 months old. Like any child, he yearned to belong, to be loved, and to have a permanent family.  We hoped that we could become that forever family. So, we worked on getting licensed to foster. It took another year, but on Nov. 21, 2013, Jorge moved into our home.  He was so smart and hungry to talk, read, snuggle, and have the attention he'd never fully gotten. He needed a whole lot of love and a lot of help with school. At age 6, he only knew eight letters. Today, he is reading solidly on a third-grade level (his grade).  He has gone from being labeled "intellectually disabled" to thriving and doing well in most subjects.  He wants to be a scientist and says he's going to build a car that runs on solar power.  He can identify many varieties of birds and butterflies or lettuce and tomatoes growing in our garden.  The other day he spotted a red-tailed hawk in our front yard and came running in to tell me. I'd never seen him so excited — and it was over a bird. Not a toy or a video game … but a bird. It chokes me up to think about it.  He also loves dolphins and turtles. One day I was telling him about my mom and how much she would have loved him.  He asked how old she was when she died, and I said 82.  "That's pretty good," he said. "The average sea turtle lives to 72." It is pretty good
But even though he seems happy and is settling in, he remains hyper-vigilant, a holdover from his previous chaotic and sometimes violent homes. He cries easily, is afraid to go to sleep, and can throw a pretty good tantrum. But he's also incredibly sensitive and sweet.
 One day Jorge and I were about to walk to the YMCA, and Spence and I gave each other a hug and kiss and said, "Bye, I love you."  As Jorge and I walked away, he said, "I want to tell you a secret." He cupped his hand put it to my ear and whispered, "You and Spence are tender." I pulled him to me and hugged him, blinking back tears.  He is the one who is tender. Even after all the craziness, loss, and volatility of his little life — he is tender to the core. We are doing our best to nurture and protect that.  This is a special child — and now he's our child. On May 14, we became Jorge's forever family when we adopted him.  We're so grateful to all the people and agencies that helped make our adoption possible. November is National Adoption Month, and for anyone considering fostering or adopting, it's a wonderful thing to do. In this season of Thanksgiving, we give thanks to Jorge.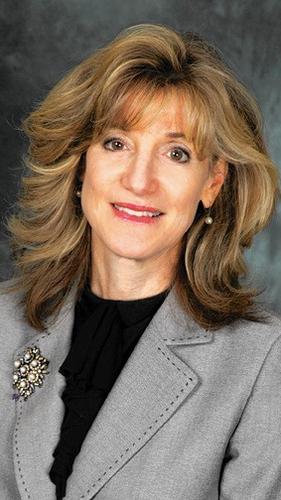 Jill Hamilton Buss of Winter Park has worked on issues related to child health and welfare for more than a decade. She is executive director of Healthy Central Florida, which focuses on child and adult health. *********************************************************************************************************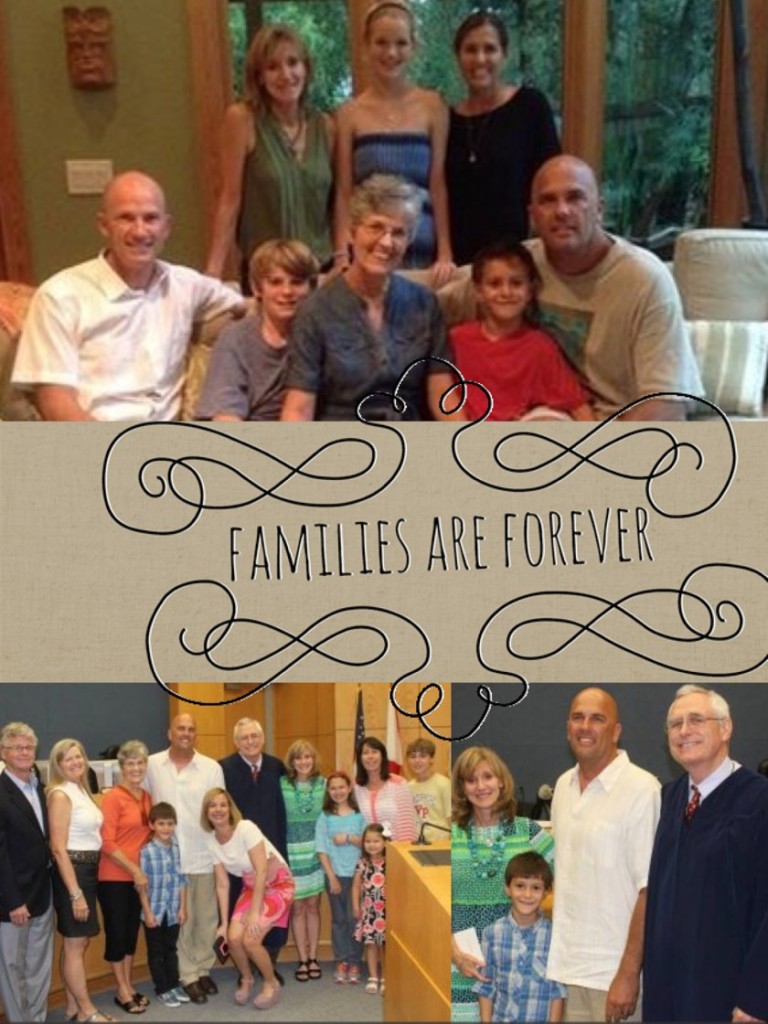 Congratulations to Colleen upon the adoption of her new grandson, Jorge. On May 14, 2014  he was welcomed into his new family by his aunts, uncles, and cousins as well as his parents and grandmother.  
************************************************************************************
 FLORIDA COWBOYS: KEEPERS OF THE LAST FRONTIER
Every day before dawn, they saddle their horses, coil their lariats and whips, and ride out to work the herds. They are Florida cowboys–living legacies to the longest history of ranching in America and guardians of the landscape that has shaped them.
 How fortunate we are to have one of our very own among this group of Florida Cowboys…Be sure to watch the video until the end to see this familiar face. Proud of you Fred Griffin! ======================================================   
*********************************************************************************************************
Nov. 4, 2013, Bobbie Jean and Evann had a really nice visit with Mona when she was in town to visit with her brother . .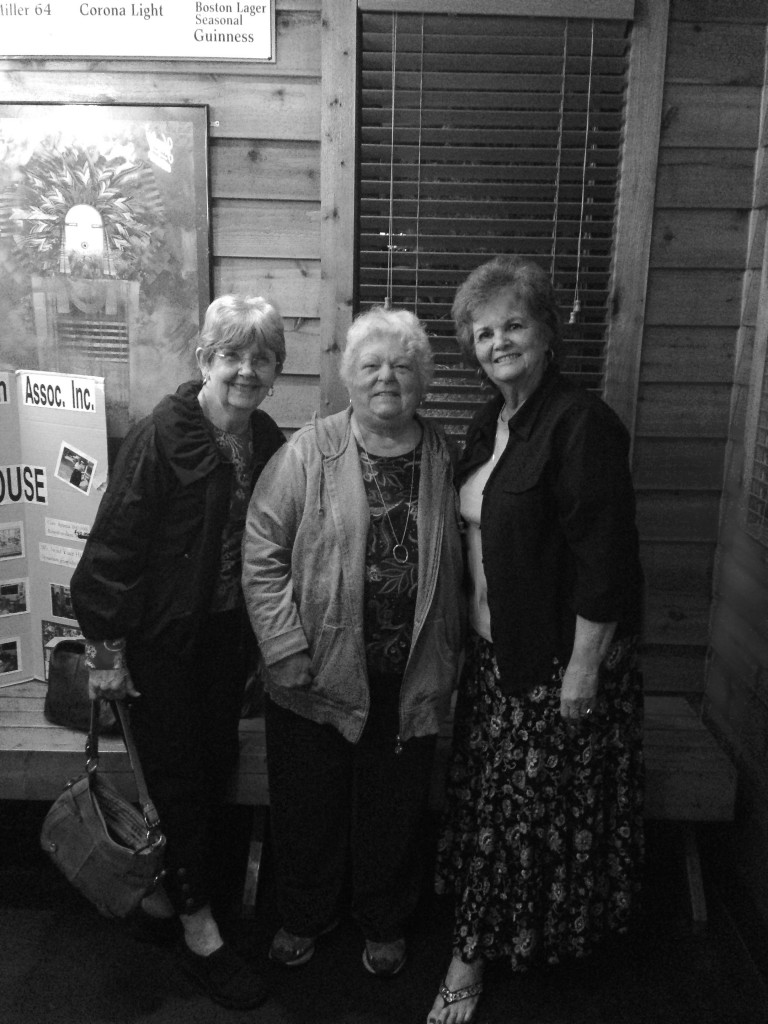 =============================================================
UPDATE  ON  NELSON – BACK  HOME  IN  FLORIDA
Even decorated for the holidays! 
==============================================================
Passing of Linda Lee Jones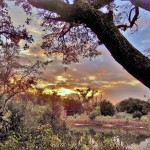 Linda Lee Jones left our group of classmates 
on September 16, 2013, after a long struggle with illness. She will be missed and we want to send our thoughts and prayers to her family and friends.
===========================================================================================
February 13, 2013
February Lunch Bunch
Our lunch this month was so nice…if you didn't make it, we missed you and hope you can join us next month.
As we have said so many times before…you can never tell who is going to show
up. This month Marie Varn Gillispie joined us from Delaware, a first-timer, 
Nelson Gold from Seattle, Washington. 
Group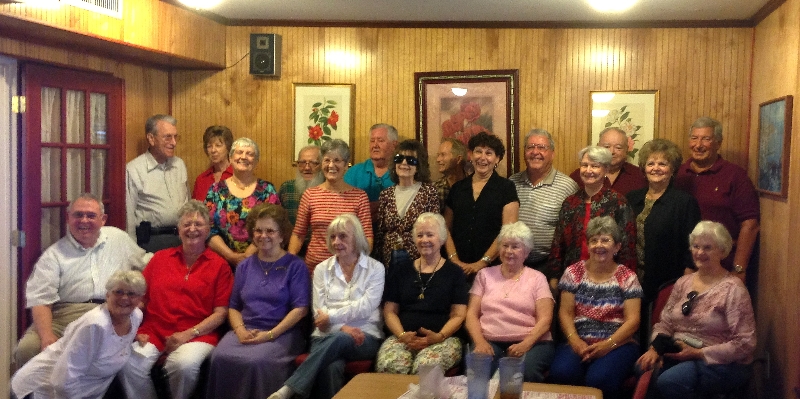 Picture 7 of 7

back row: Patrick & Brenda Palmer, Jeanne Vickers, Nelson Gold, Colleen Lanier, Sonny Coburn, Brenda Evans, Bobby Singer, Mary Barrett, Jerry Psenka, Sharon Tullis, Buford White, Evann Hood, John Bozik seated: Jim Barrett, Martha Steen, Patsy Morten, Marie Varn, Patsy Meadows, Mary Sue Warnicke, Bobbie Jean Nowlin & Charlotte Warnicke
 ____________________________________________________________________________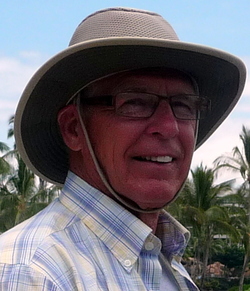 A FRIEND REMEMBERED!
JAMES MARK THIRLWELL           February 13, 1940 – January 15, 2013 Mark was born in Louisville, KY, but spent most of his life in Florida. He was the son ohile on Naval Reserve duty inf a Baptist preacher, and lived in various places; such as, St. Augustine, Brooksville and Jacksonville. His last 38 years were in Merritt Island. Mark graduated from high school in Jacksonville and received his Bachelor's degree in finance from the University of Florida, where he developed his passion for the Gators. He spent four years in the Navy as an officer, flight navigator and in tactical Seal training. He received his MBA from the University of Santa Clara in California before returning to Jacksonville. In 1972, w Virginia, he met Catherine Jean DuVal, and they married on March 3, 1973. Mark and Cathy moved to Merritt Island in September 1974. They were longtime members of Georgianna United Methodist Church and returned to Merritt Island Presbyterian Church in 2008. They both worked at Patrick Air Force Base where Mark worked with a few contractors before spending the last several years with the Federal government as a financial analyst. He retired in 2002. The light of Mark's life was the birth of two children: Diana, who lives in Tallahassee with her husband, John Lane, and two beautiful children: Wyatt (4) and Stella (10 mos.); and David, who lives in Coconut Creek with his wife, Staci, and son, James (1 ½). Mark was a kind-hearted, intelligent, honest, and hard-working person who approached life with tremendous enthusiasm and integrity. He loved nature, traveling, politics, watching sunsets in his yard on the Indian River, and Banjo, his dog. One of his favorite things was reminiscing with his buddies – telling and retelling stories of their many adventures: working at Yellowstone National Park as a short-order cook, testing scuba gear in a baptismal pool… He and Cathy, usually along with the kids, shared wonderful trips to England, France, Italy, Germany, Costa Rica, Hawaii, and Seychelles. Mark was an excellent carpenter. He enjoyed building furniture for his family and neighbors and built their house on Two Oaks Boulevard with little outside help. He often dreamed up inventions and, in fact, made an effort to get a patent on a solar-powered energy condenser. He created, packaged, and distributed a dry rub for meat, called 12 Gauge, before the mainstream versions became available on supermarket shelves. Vibrant and extremely healthy, this rapid illness has shocked us all! Less than a month after the onset of what would be the final stages of this illness, and only days following a diagnosis of pancreatic cancer, Mark made the choice to return to his beloved home. Here, surrounded by the love of his family; his dog, Banjo; the prayers of his many friends and loved ones; and the beautiful river views, Mark drifted peacefully to heaven early in the morning of January 15th. He was undoubtedly welcomed with open arms by our heavenly Father, who surely has some greater purpose in mind. Perhaps He's put him to work – he'd love nothing more! Mark was an exceptional man. His legacy will live on in his family, friends, and all those whose lives he touched, and whose lives his works continue to touch. He will be greatly missed.  "What is morality, she asked.  Judgment to distinguish right and wrong, vision to see the truth, courage to act upon it, dedication to that which is good, integrity to stand by the good at any price. "? Ayn Rand, Atlas Shrugge
============================================================== ===========
October 25, 2012
FUND FOR NELSON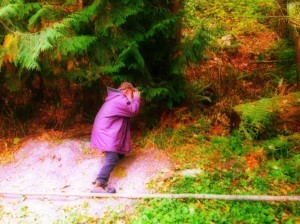 As many of you know from an earlier posting about Nelson Gould, he has been living on the streets of Seattle for some time until recently a nurse took an interest in him.  You can read the whole heartwarming story in a couple of postings below.  Picture to the left is Nelson on an outing with his friends. At our last monthly lunch, it was decided to begin a fund as we would like to help in this situation. If you would like to help by giving to this fund please send your contribution to Sharon Maulden, 514 Colonial  Dr., Brooksville, Fl.34601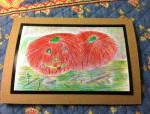 Here is a picture of his art.  This, along with others is made into cards that his friend, Kimmy, has made available for purchase through     www.Etsy.com
Any questions …please contact me on the COMMENT PAGE and if I don't know the answer, I will surely try to find out for you.
*******************************************************************************************************
October 6, 2012

NEWS FROM EQUADOR…Maryleen:
"Teacher Mary" has thirty-eight sixth-grade ISM International Academy students in Quito, Ecuador. The ISM International Academy in which Maryleen teaches prepares students to study in foreign colleges. She is teaching the English Language, Science, Geography, and Computer Lab for English training. There are three campuses, 1200 students, 220 teachers, plus numerous administrators and staff. The school, founded in 1979 by Senora Montoya who was left with three little girls alone started the school in her house.  The three little girls, now 40, 41, and 42 are the administrative directors.  Jenny is the Academic Director, Aida is the Financial CEO, and Aurora is the Director of Campus Offices and Activities. Maryleen lives with Aurora and her husband, Senora Montoya, and Prince her precious Pomeranian. Two new college graduates from the States who also teach live in the same provided housing. God first, family second, friends, neighbors, country, citizenship, values, and very good academic training bring more and more families to the school. Three hundred new students were added this year.  New classrooms and a new soccer/track field are currently being built at the International campus where "Teacher Mary" works. The ages of students range from Primary through High School.  Nursery care is provided for staff families. Maryleen recently helped monitor a group of 160 high school students on a day trip to a nearby country camp for recreation, food, and motivation. They are recipients of grants provided by the U.S. Embassy together with the sponsorship of ISM. Carefully screened with their families, the Embassy pays their expenses to study the English language. The motivational speaker for the day was Jefferson Peavey, Ecuador's Gold Medal Olympic winner in the Atlanta Olympics. The Public Relations Director of the U.S. Embassy and Maryleen enjoyed discovering they have in common numerous unique places in the world they have visited. The camp was built by a couple after WWII who moved to Ecuador from the Chek Republic after they survived a concentration camp. They built the camp on 8 hectares and left it as a gift to Ecuadorians.  It is a Christian Camp. Maryleen was recently a guest at the home of the former Ecuador President from 1992-1997 and his entire family. She was born on his birthday, July 14th. When she told him this, his response to her was "But I was born in 1921 and you were born in 1962".  "Gracias", she graciously replied. Maryleen was invited to Quito by Ecuadorian friends.  She is living a dream she first had as a student at Hernando High School to go to South America to travel and to study Spanish.  =============================================================================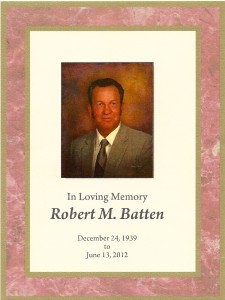 ++++++++++++++++++++++++++++++++++++++++++++++++++++++++++++++++++++++++++++
October 4, 2012
Story of Intrest = link posted on facebook by Mary Sue Warnicke Clay http://www.etsy.com/people/mrnelson75?ref=pr_profile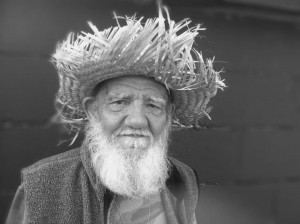 Many of you remember and wonder what happen to Nelson!            Nelson Gould  Nelson is an eldery man who had, until very recently, been homeless for many years. He is a well known face to those who frequent the downtown Seattle waterfront. This Etsy store is a place for Nelson to showcase his artwork, something he loves to create. Now that he is no longer homeless he has been able to focus more on his art. The money he earns will help him begin this new life off the streets. The creator and manager of this page is a good friend and advocate of Nelson and other disabled/developmentally delayed homeless individuals. She is also a Registered Nurse and has a strong interest in the homeless and their unique position in our current society. She hopes that Nelson's story may help teach about homelessness, dispel myths regarding the homeless, and introduce the challenges many of them face.      The following story will tell you a little bit more about Nelson and his friend Kimmy…… Nelson's Friend, Kimmy Hello everyone! My name is Kimmy. I have been fortunate my entire life. I grew up in a very small town on a small farm with lots of animals to keep me busy. I have great loving parents and a wonderful brother, but I was sheltered from many things.       I was always taught to care about others, and to ensure all the animals were fed and happy before I was myself. My mother would give you anything if you were in need. My father would do the same. This was just something that was expected. I learned very early the joy that comes from helping others.       I remember my first trip to the streets of Seattle when I was about 4 or 5 years old. I was with my parents and had no idea why we were there. I only remember walking slightly behind them and seeing an old man in tattered dirty clothes sitting on a blanket making small little bicycles out of this thin wire he had.       This was the first moment I remember becoming interested in homeless people and curious as to why he would sit on a dirty sidewalk with people walking by not really noticing.       I sat down next to him and he explained how he made the bicycles. He was so friendly I didn't realize how he was any different than anyone else. A block or so away my parents realized I was gone, saw me with the homeless man, and as good parents should – were told not to do that again.       But the seed had already been planted in my mind … I would remain curious about the homeless and why they were different than those of us who walk by.       Years passed, and I was able to go to college, I became a Registered Nurse. I have learned over the years that homelessness is not something that can be easily explained. It has many causes and each person's story presents itself with complicated hardships and dilemmas. "Go get a job" "Stop doing drugs" "Stop being lazy" — these common expressions regarding homelessness are too simplistic and will never be a good solution to this problem.       How you help the homeless is a personal decision. I have chosen to study the homeless and learn more about them. I have chosen to help those I can, because as unfortunate as it is — you can only do so much even when trying your hardest.       If nothing else -the absolute best thing you could give a homeless person is a friendly smile or hello as you walk by. I know this sounds simple but I have seen firsthand how this means so much to them, on a human level – to be acknowledged by another human being. My Friend Nelson       I met Nelson many years ago as I commuted back and forth to work using the Seattle Ferry. Over the last 4 years, Nelson has stayed around the downtown ferry terminal for much of his time. He has kept me company when I missed the ferry. He was always there to say "Howdy" day and night. He never asked for anything.       As you already know I'm a sucker for the homeless and Nelson stood out to me like a bright light in a dark room. He is an elderly man with a sweet face, a difficult-to-understand southern drawl. His hands and face show the wear and tear of a hard life. His attitude was always positive and childlike.       Being my nosey self, I couldn't help but want to get to know Nelson more. Where was his family? Why was he here? How is his health? Who is looking out for him???       Over the years I have found that Nelson is not an alcoholic or drug addict. He is homeless because he is mentally handicapped but somehow was lost. Nelson is 75, his parents and brother passed away years ago. He became homeless this way. Nelson never complains and acts like everything is okay, so I believe people never knew anything was wrong. But if you actually get to know Nelson, you will learn that he just doesn't complain. There is no easy way to know when Nelson needs help.       Over the years Nelson has asked me to help him with his personal affairs. I keep his personal information/documents safe at my house for him. I assisted him in getting his birth certificate and requested his school records which show him failing every grade multiple times and being 22 years old in 9th grade. He did get all A+ in art though! Nelson was like a mystery to me — every day learning something new to add to his life story.       I have given Nelson a cell phone and a necklace with my phone number engraved on it. One day he called me frantic about numbers he kept saying over and over. This took me hours to figure out. Eventually, he told me to open his email account. This is the moment that changed Nelson's s and my life forever.       There were over 300 emails from an internet fraud scheme demanding money from Nelson. These emails weren't your typical "send me your money to invest" letters. These emails were horrific, abusive, and evil. For as far back as bank records go- Nelson has been financially exploited and mentally abused. These people taught him how to withdraw his Social Security retirement every month and how to send it to Western Union. I believe the person in charge of this scam personally knows Nelson and now lives in other countries. But the Seattle Police are working on that.       These people would also call Nelson at homeless shelters and daycare centers for the homeless every day demanding his money and calling him every horrible mean thing you can and cannot imagine.        My blood was boiling when I found this out. But Nelson was scared. He didn't want to get in trouble with these people. It was a struggle for me to help Nelson. There were a few times when I was so mentally and emotionally exhausted I didn't think I would ever be able to help him. Trying to explain how people can do evil things to a sweet innocent man is not very simple.       As far as Nelson knows — these people are now taken care of. He is now sheltered in an unknown location and has no contact with them. These people now think I am him, and I am working with the SPD, APS, Social Security, a lawyer, banks, etc., etc. etc..…       Nelson is now safe and I hope he lives out the rest of his days in peace and happiness. This has always been my wish for Nelson and it has been a very long challenging and emotional road to get here.        I thank you all very much for your love and support. It keeps Nelson and me going strong!        Any donations you can afford will be greatly appreciated.               Love,                         Kimmy, and Nelson           Nelson's Facebook page: www.facebook.com/mrnelson75 You can donate via paypal by going to the following link: https://www.paypal.com/cgi-bin/webscr?cmd=_s-xclick&hosted_button_id=2XN7DREUJHS78   ==========================================================================August 9, 2012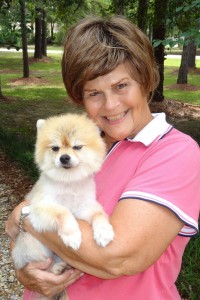 Maryleen Webb Boyce is flying to Quito, Ecuador August 15, 2012 with plans to teach English for ten months in grades one through six. Prince, her precious pomeranian will be with her aboard American Airlines flight from New Orleans, to Miami, to Quito, Ecuador.The elevation of Quito is about 10,000 feet and the temperature is around 50 to 70 degrees all year.She will be living at the Equator.This is a life long dream come true for her and she looks forward to becoming much more fluent in Spanish.   She is excited about discovering her new environment, and touring as much as possible in her off times at Christmas and Easter, and weekends.She will receive a salary, housing, and transportation as part of her contract.She is expecting her children to come for a visit during her year of adventure.At the end of her contract she plans to return to Louisiana to live again near her children.
********************************************************************************************************
August 8, 2012
August Lunch Bunch
Front row l-r: Martha Steen, Bobby Singer, Patsy Meadows Singer, Bobbie Jean Nowlin, Faye Gill Looper Back row l-r: Jerry Psenka, Sharon Tullis, Elissa Crum, Patrick Palmer, Sonny Coburn, Evann Hood, Kelly Looper
=========================================================================== July 23, 2012, Here are some of the things happening in Hernando County….lots and lots of water.
The following pictures are taken on Mondon Hill Rd. between Weatherly and Cooper Terrace and WPA Rd.   ============================================================ ================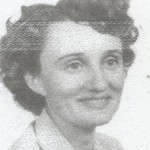 TRIBUTES TO A GREAT TEACHER
 Ruth Hoffman Coleman Feb. 9, 1920 – July 16, 2012
 Wonderful Teacher
With a special gift for learning And with a heart that deeply cared, You added a lot of love To everything you shared, And even though You meant a lot, You'll never know how much, For you helped To change the world Through every life you touched. You sparked the creativity In the students whom you taught, And helped them strive for goals That could not be bought, You were such a special teacher That no words can truly tell However much you're valued For the work you did so well.
 Oh, the memories we are now recalling as we remember one of the most beloved teachers at Hernando High School.  She joins the ranks of several others who will forever be in our hearts and minds. She touched so many lives in such a special way.  Below are listed some of the comments from those that she touched.
 Bobbie Jean Nowlin – class of 58: Some of you possibly did not have our Teacher Ruth Hoffman, but be assured that she was in the Martha Pekovsky realm and will be remembered always as one of our Greatest and Most Beloved Teachers!  She gave me confidence in myself in areas of her assigned task that I never thought I was capable of.  So guess maybe we all had our "little special somethings" that only she was able to give us.   We had so hoped that she would be with the Class of 1958 for our 50th reunion but circumstances intervened making the trip impossible for her.  She had looked forward to being with us but it just wasn't meant to be.  She will always be a part of who we are.
Vicki Vergara – class of 57: So, so sad…but I think she knew how much she meant to us over the years and the impression she made on our lives.  I never had a teacher, instructor or professor, since Ruth Hoffman Coleman, that I held in such high regard.  She lives on through all of us each time we speak or write!  I bet she'll have all the angels in heaven subjugating verbs and reciting 'The Village Blacksmith' in no time flat!!! 
Jimmy Thomas – class of 57:  I also held Mrs. Hoffman-Coleman in extremely high regard along with Mr., Wayne Hull and Ms. Pekovsky.  She told me early on in my high school career that school was not hard enough for me.  She gave me reading lists, had me read and report on the books, and pressed me hard with other grammar and writing challenges.  None of it was connected to HHS or the curriculum and the grading associated with it.  Understandably, it is impossible to place a value on her "help" in my life.         I went to visit Ms. Hoffman-Coleman once when I was on active duty in the Air Force upon the advice that she was ill.  I took one of my daughters.  She had me sit on an ottoman by her feet and proceeded to focus on my daughter and fill her in on some things about my progress through high school only she and I knew.  Still today, my daughter fondly remembers this small lady and my reactions to her.  There has been much in my life that I did not relate to my family, particularly the Vietnam War-related experiences, as they grew up in great part because I did not think it relevant in their lives.  This specific experience with Ms. Hoffman-Coleman and my daughter's reaction to her helped me reach a point where I cracked open the door a bit here and there when I thought it had a bearing on the moment.  It also confirmed, as with most of us, that there were some special people who took interest in us at critical junctures – that we are not islands to ourselves despite the shields we might put up suggesting the contrary.
Jim Barrett – class of '57: As a young man in his Junior and Senior year at HHS, I have to admit that I always thought Mrs. Hoffman was beautiful.  Her bearing was always kind of like a Princess.  But she never gave me a chance to focus on those childish things because in her class her teaching skills were such that I was captivated by her delivery and the way she could somehow look into each face to make a point about the English lesson.  I thought I did not like English but she made it very interesting and I could not fail to concentrate on her as she made point after point through the hour.  I was not alone.  She affected all of us like that. Throughout my time with her, she treated everyone in the class the same.  No one was special.  She smiled a lot and sometimes she laughed out loud.  I think one of my lasting impressions of Mrs. Hoffman was that while she pressed knowledge into us, she also made each of us feel good about who we were.  She found reasons to say we were exceptional and we believed it. These qualities make a teacher unforgettable and beloved and that is where Mrs. Hoffman will always be for me and I think for my 1957 classmates.
Colleen Lanier Buss – class of '58:   I wish my memory served me better but what I remember was a beautiful little lady with a pageboy-style hairdo standing in front of the class speaking to us. She seemed to have such a presence, and I knew I had to pay attention or I would be in trouble. I remember thinking she didn't raise her voice like other teachers I had, but I also knew she could control us without that. It seemed like we had to memorize lots of things, and I loved doing that and then standing next to her to recite them as she checked it off her list.  She definitely was a standout of teachers for me because she was stylish, graceful, kind, and pretty, and I think I knew even then that she truly wanted us to learn. Not a lot of teachers inspired me to be a good student, but she certainly did, and I will always remember her. Thank you, Mrs. Hoffman.
Solon Bown – class of '55:   Oh, what beautiful memories are brought back to mind of our days at HHS.  Mrs. Hoffman was an elite among a host of great teachers we were BLESSED with during my four years at HHS.          I had her for history, along with Mrs. Martha Pekovsky and Ms. Hazel Bryner, three special people in my life, but Mrs. "H" was my favorite.  She was down to earth and made you want to study history!          I will always have a special place in my heart for her.  May she "Rest in Peace", GOD BLESS HER.
If you have a story or memory of Mrs. Hoffman that you would like to share, please send to me and I will make sure it is posted.  =======================================================================  UPDATE ON  SONDRA SIMMONS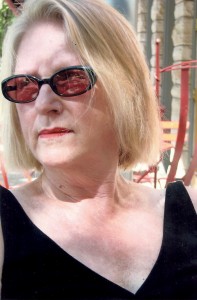 Sondra lives in Longmont, Colorado where she stays busy with church, choir and oil painting.  
  ============================================================ ========
UPDATE ON  JACK GANT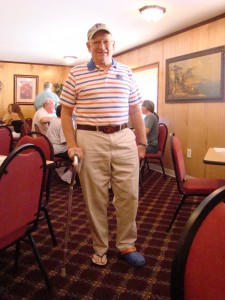 You have heard that a picture is worth a 1000 words! Well, here is one picture that I am very happy to share with you.   Way to go Jack! Jack joined us for lunch for the first time since his accident.  For those of you who didn't know..Jack fell 22 feet from a ladder while cutting a tree. He is doing great…can't keep a good man down. ============================================================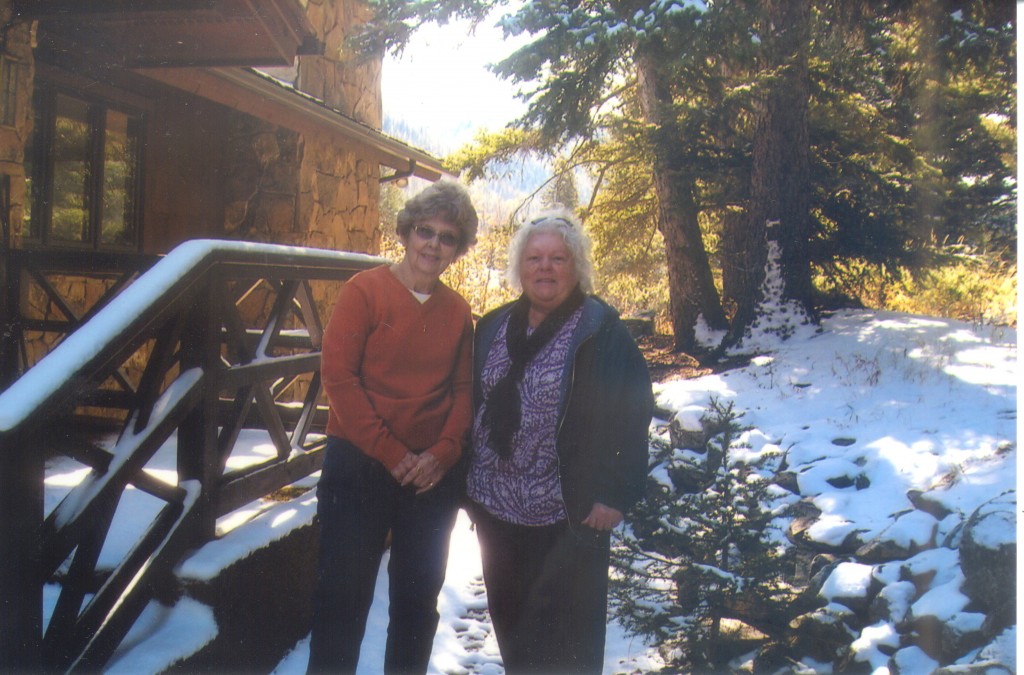 Bobbie Jean Nowlin & Mona Jones =========================================================================DONALD & JOAN DECOSTER IN TOWN FEB. 2010
  ==========================================================================UPDATE from Don Decoster
One of the more difficult things to do in my life was to turn my job over to a hand-picked relief and walk off into retirement yesterday afternoon. I am now one of the multitudes of "retirees" all of whom are hopefully enjoying the fruits of their labors. I retired out of the Navy with 50 years, two months, two weeks, and three days of service both uniform and civilian. I have set foot on my last submarine unless something unknown should come up to change that.  I look forward to getting my emotional system leveled off and digging into retired life. At some point, I want to come to Brooksville for a visit and hopefully be able to attend one of the class of 1958 monthly gatherings. Not sure when the best time would be, but thinking along the lines of maybe this winter, possibly January or February, What do you think? I have felt a real pull to reacquaint with those of my high school classmates who are still able to visit. I will keep in touch, and Bobbie, thanks very much for the e-mails you continue to forward. I share them with many people here and will continue to do so. Some of the guys at work have even started asking me, "Have you received any more of that good stuff from Bobbie Jean lately?" As I told you before, I worked with a group of very levelheaded conservatives. Just wanted you to know that now I am free of the job-it's been a long haul. Don Earlier correspondence from Don Hi Bobbie Jean; it is great hearing from you and thanks for the birthday greeting. I find it a little difficult to fully realize that now I am 69 years old. I'm not really sure what a person is supposed to feel like at 69, but I do know I don't feel as old and beat up as many people my age (and younger) seem to feel and act. I am not yet retired. I wanted to handpick the person who will be taking over my job, which I have done, and he will be available in August of this year. We got through sea trials and final certifications of the USS New Mexico, (the last submarine I will ever work on) at the end of September 9. I think that when the New Mexico heads on down the James River for the last time on September 30 I will turn in my security badges and head on out the main gate – into retirement. That will give me just slightly over 50 years of Department of Defense (submarines) type of work and as far as I'm concerned "enough is enough". I may have told you or Evann, but after hurricane Isabel in 2003 almost wiped out of our beach home located on Chesapeake Bay, Joan and I decided to look elsewhere for a place to live. We ended up moving to our present home located in Surry County (a rural county) and we love it. This seems to have been a great choice of places to have settled in, in retirement. After I retire on September 30, there are several things that I have scheduled for myself. On my list is a trip to Florida; I want to visit my dad's burial spot down in Venice and pay my respects.  I very badly want to attend a monthly get-together of the class of 1958, even though the get-togethers aren't particularly well attended. The whole 50 years plus since we graduated I have focused my attention almost completely on my work I have been very successful at what I do, but only because of much focus and dedication (certainly not the brains). Now that I will be free of all that, I really feel a need to reestablish some of the old contacts and my high school class seems like a grand place to start. I look forward to seeing you again, and many others who may be there at the monthly. Not sure yet which month that will be, but will talk with you first and see what your recommendation might be. I have been in recent contact with Ronald Harburg and sent him a USS Hawaii SSN 776, hat to wear out there. The USS Hawaii is one of the brand-new Virginia class submarines, which is now headed around to be in Hawaii for King Kamehameha Day. Other than Ron and yourself I have received a short message occasionally from a couple of others, and it is always good to hear a voice from my earlier life. Looking forward to seeing a few of you again. Regards, Don