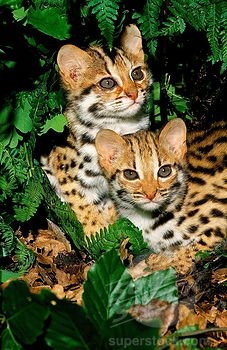 FROM  BROOKSVILLE ELEMENTARY SCHOOL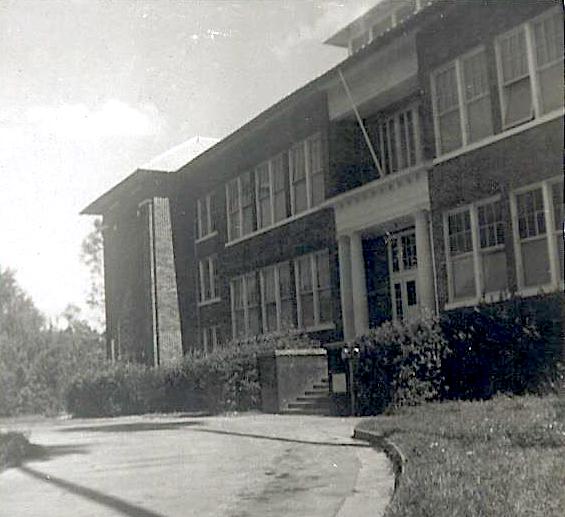 1946
       TO  HERNANDO HIGH SCHOOL
CLASS HISTORY
On September 1, 1946, a group of seventeen boys and girls minus one tooth, entered the first grade in the Brooksville Elementary School.  Among these rather expectant students were: Quintin Batten, Sonny Coburn, Jack Gant, Freddie Griffin, Matthew Lyons, Bobby Whatley, Linda Blackburn, Marcia Brinkley, Pat Clark, Opal Cochrane,  Verona Deen, Annie Jo Henry,  Linda Lee Jones,  Colleen Lainer,  Martha Ann McKethan,  Bobbie Jean Nowlin, Wanda Patterson,Violet Sikes and Maryleen Webb. Eagerly our little group absorbed that difficult thing that all learned men must know, the A,B,C's and we were counting up to ten along with the best of them.    
That first year flew by with the speed of a fast moving comet and at last the jolly seventeen were second-graders.  No longer could they be called the jolly seventeen though, for this year we gained Jack Ellis and Elissa Crum from Garden Grove, Eva Ann Hood from DeFuniak Springs, and Evelyn Dobson from Okahumpka.     
With the help of our patient teachers we made it to the third grade.  Jeannette Purdin joined us from Silver Springs, Maryland.  Jeannette must have stared her news career then.  Also that year we gained Herbert Taylor, our Doctor to be from Miami.  These two thought that they were in the wrong place when they entered our laughing crowd, but soon realized that they belonged and joined the laughter.     
The fourth grade arrived and with it sophistication for at long last we  were upstairs.  Our big aim of the day had been fulfilled.     
The year flew and before we knew it we were in the fifth grade.  This year we won a free trip to Silver Springs,  There was plenty of excitement among our group then.  This year we lost Herbert Taylor.     
The sixth grade began and Walter Skinner, from the Hammock, added his tall frame to the class.  This year we also gained our prancing majorette, Mona Jones from Danville, Virginia.  Ernestine Steed added her quiet presence coming from Inverness, and Geneva Dunn from Mt Vernon, Georgia.    
The seventh grade and we were the oldest group in Grammar School. We moved into a new building which we shared with the lunchroom and we were in these rooms for our 7th and 8th grade years, taught by Mrs. Myra Loftin and Mrs. Pearl McNiel.   Our mermaid, Marilyn Reed, from New Albany, Indiana, Robert Batten from Spring Lake, accordion playing Jerry Psenka from New York City, Anita Helveston from Jacksonville, and Herbert Taylor who returned from New Smyrna Beach, arrived in time to get in on our riotous games of "Bear" and "Softball."  Oh the stories we could tell, treasured are the memories of our seventh grade.    
The day had finally arrived.   We were at last in High School.  Although the upper classmen shot us queer looks and spoke scornfully of those underclassmen we smiled though.  This year we lost Opal Cochrane, but gained Tommy Vacenovsky from Binghamton, New York. Tommy arrived in time to help the other Southern Gentlemen carry the Southern Belle's books from class to class.    
The year was 1954, and we were now rats.  My, but we felt important.  Bill Hall joined our group from Monroe, Michigan, and Opal Cochrane returned after a year way up north in Newfoundland.  This year we added Ronald Harburg from Hopewell, Virginia and Donald DeCoster from Bartow.  PatYoung came also in our Freshman year.    
The tenth grade came and with it Barbara Bigger from Pasco County, Anita Helveston returned from Jacksonville, Robert Avant from Turkey Creek and Herbert Taylor rejoined us from Alabama.  Kent Mansfield and Bunny Mullin also joined us. This year we had a ball at the Sophomore-Senior Square Dance.  Our class was seen going from door to door selling stationery for our Washington Trip.         
Ten years have passed and now we are starting our 11th or Junior year.  Gene Cook rejoined us from Oceana, West Virginia, Doug Godwin from Birmingham, Alabama, Patrick Palmer from New Port Richey, and Fred Wendorf  from Chicago, Illinois, and Sondra Simmons from Tampa.  The students, new and old, began to sell our magazines for our Sr. Trip to Washington D.C.   May came and the Prom.  What a wonderful Prom!  Our hard work and patience were rewarded by the effect of the decorations.     
SENIORS!  It seems like no time at all since we first entered the high adventure of education.  From Tampa we gained Jayne Stephens.  WOW! What a year it was… Sr. Skip Day, Sr. Trip to Washington, Homecoming, Christmas Dance and Graduation just to name a few of the high points.   After a year of hard work and fun, we are looking forward to a future filled with more of the happiness than we have experienced in Hernando High.  
Unforgettable Teachers:
Most interesting interview about the History of Hernando as seen through the eyes of our own Elissa Crum Platt https://youtu.be/F63fSDVl7Sg     FEEL FREE TO SHARE ONE OF YOUR HISTORICAL MEMORIES OF OUR CLASS IN THE COMMENT SECTION BELOW.